A Burst of Scarlet in the Winter Garden
Color in the winter landscape is easy to achieve, utilizing the right plantings for berries, foliage, and bark displays. Seen below is the fantastic 'Winterberry' (Ilex verticilata), which prefers wetter conditions than most shrubs, (I've observed it thriving in boggy areas in the upper midwest), and can handle seasonally submersed areas. So, if you have a wetland, low-lying soggy area, or shoreline, consider a grouping of this deciduous holly (both male and female plants) for it's bright red berries in winter! Also popular for cutting and adding to the holiday season decor.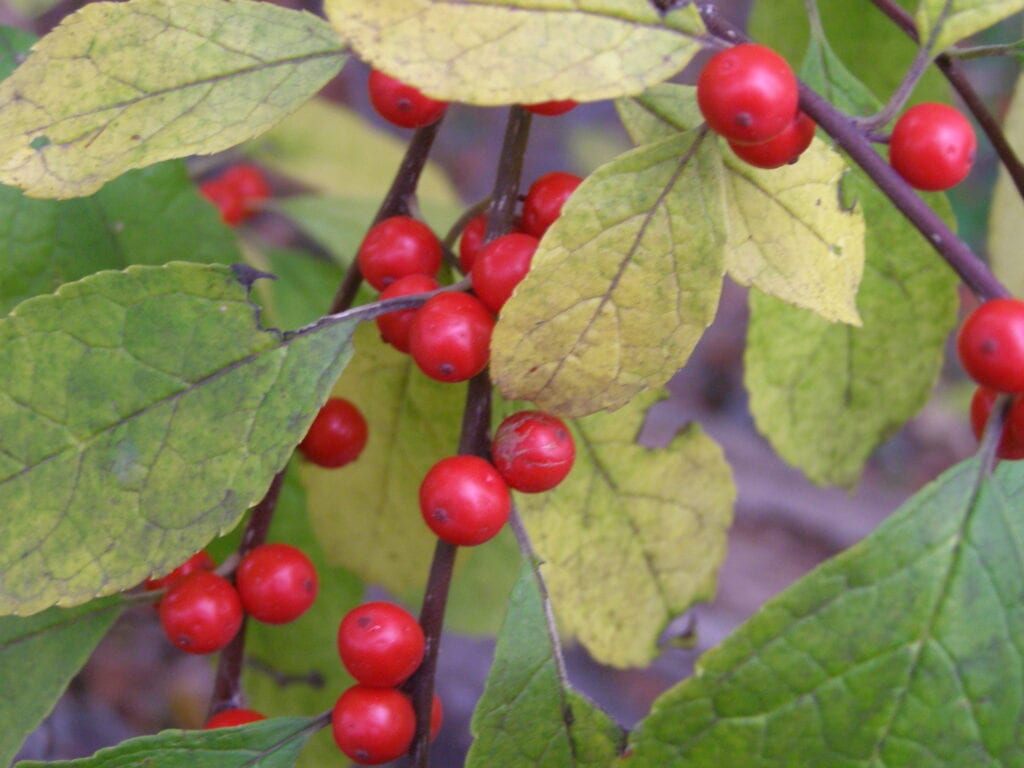 The bright scarlet fruit draws wildlife too.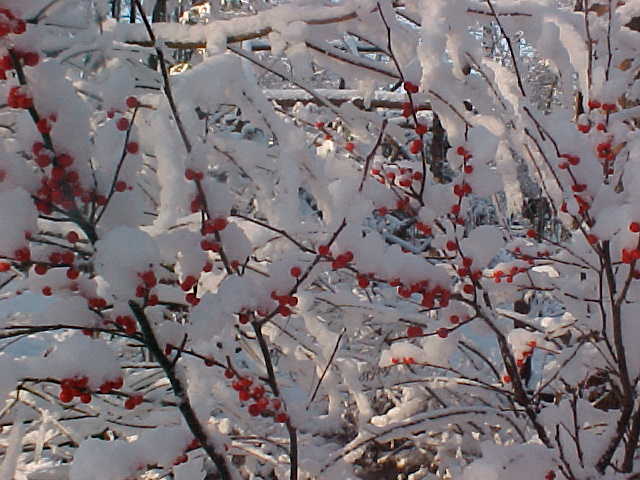 A great contrast in the winter landscape