The value of trees; both economical and environmental benefits studied
A great article on the value and importance of trees in our urban areas. Thank you Morton Arb. and the USDA.
NEWS RELEASE
USDA FOREST SERVICE
Press Office
201 14th Street, SW
Washington, D.C., 20024
(202) 205-1134
http://www.fs.fed.us
Release No. 1029
Contact: Press Office, (202) 205-1134
USDA Forest Service research helps quantify the value of trees in communities across the nation
WASHINGTON, Nov 29, 2010 – New research from the U.S. Forest Service demonstrates that among their many benefits, trees increase home prices, improve air quality, reduce household energy use and the effects of climate change.
"Trees in urban areas beautify neighborhoods and provide great economic benefits," said Forest Service Chief Tom Tidwell. "Aside from enhancing neighborhood aesthetics they filter the air, reduce storm runoff and absorb carbon dioxide."
Reports issued by the Forest Service Northern and Pacific Northwest Research Stations focused on specific cities – Chicago, Portland and Sacramento. The studies detailed the following findings:
* Chicago's 3.6 million trees annually reduce air pollution by about 890 tons, a $6.4 million benefit per year.
* In Sacramento, trees planted on the south and west sides of houses reduced summertime electricity bills by an average of $25.16.
* In Portland the study found that street trees growing in front of or near a house added an average $8,870 to its sale price and reduced time on the market by nearly two days.
These economic benefits spilled over to neighboring properties as well. For instance, a neighborhood tree growing along the public right-of-way added an average of $12,828 to the combined value of all houses within 100 feet.
Nationally, benefits from the estimated 3.8 billion urban trees are significant. These trees are estimated to have a structural value of over $2 trillion, and store carbon valued at over $14 billion. Urban trees also annually remove air pollution valued at $4 billion and remove carbon dioxide, a dominant greenhouse gas, valued at around $460 million per year.
For more information go to Urban Forest Data website: www.nrs.fs.fed.us/data/urban/
or Science Findings, issue 125, September, 2010.
The Forest Service developed software tool that produced the Chicago results, called i-Tree (www.itreetools.org ) is applicable to any community's trees. To date, over 6,000 copies of this software have been distributed in more than 80 countries.
The mission of the USDA Forest Service is to sustain the health, diversity, and productivity of the nation's forests and grasslands to meet the needs of present and future generations. The agency manages 193 million acres of public land, provides assistance to State and private landowners, and maintains the largest forestry research organization in the world.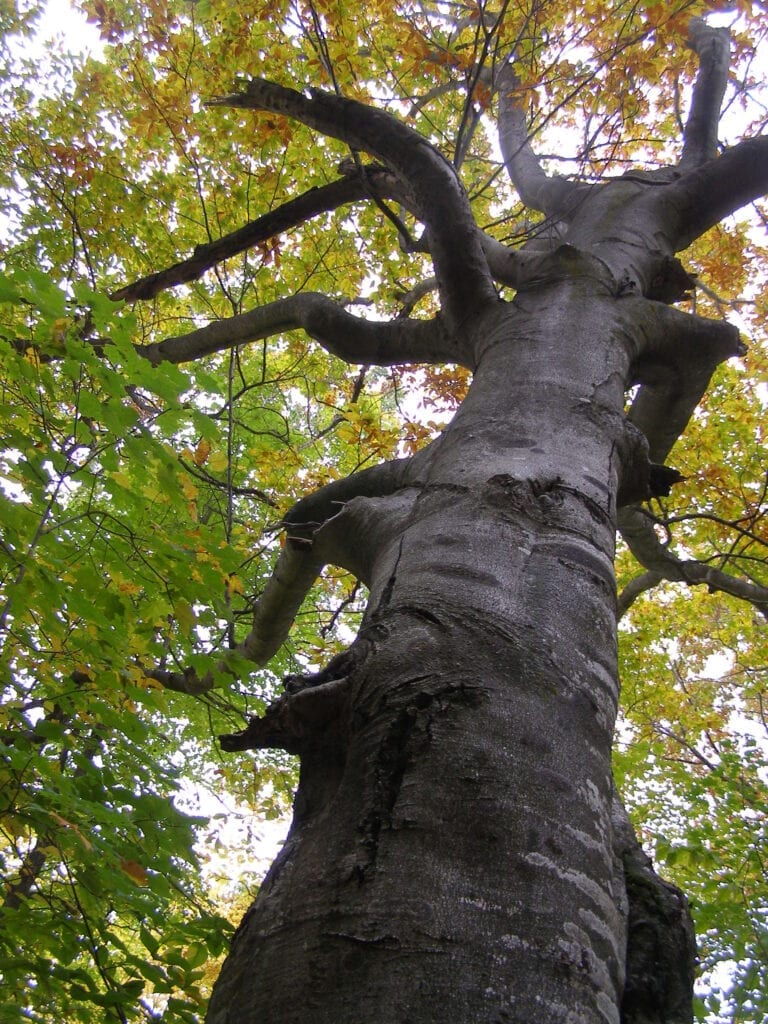 Fagus amer.