Time to get ready for spring w/ a garden design!
Contact us soon, so we're set to move in spring, and you'll have a new setting to enjoy all summer, be it a new patio, walkway, brick fireplace, or new cottage garden!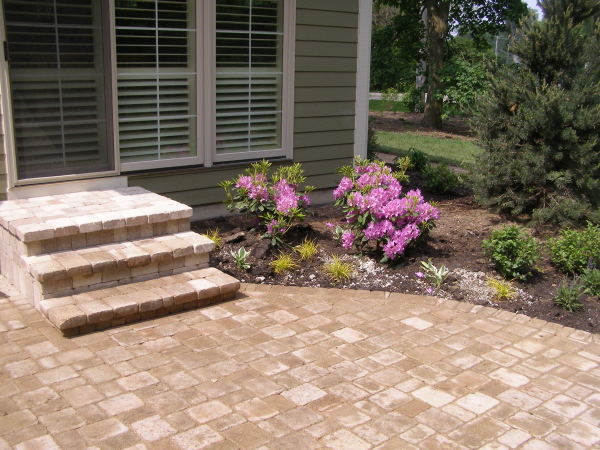 A sitting area and new landscaping add appeal to the backyard.