what's in bloom: Dutchman's Breetches (Dicentra)
So delicate of leaf, most curious of blossom (hence the name), early to appear, just as quick to vanish! Related to the bleeding heart, though this gorgeous spring ephemeral is native. Will multiply in rich soils and shade gardens.
Another increasingly-uncommon species in most of our degraded forests.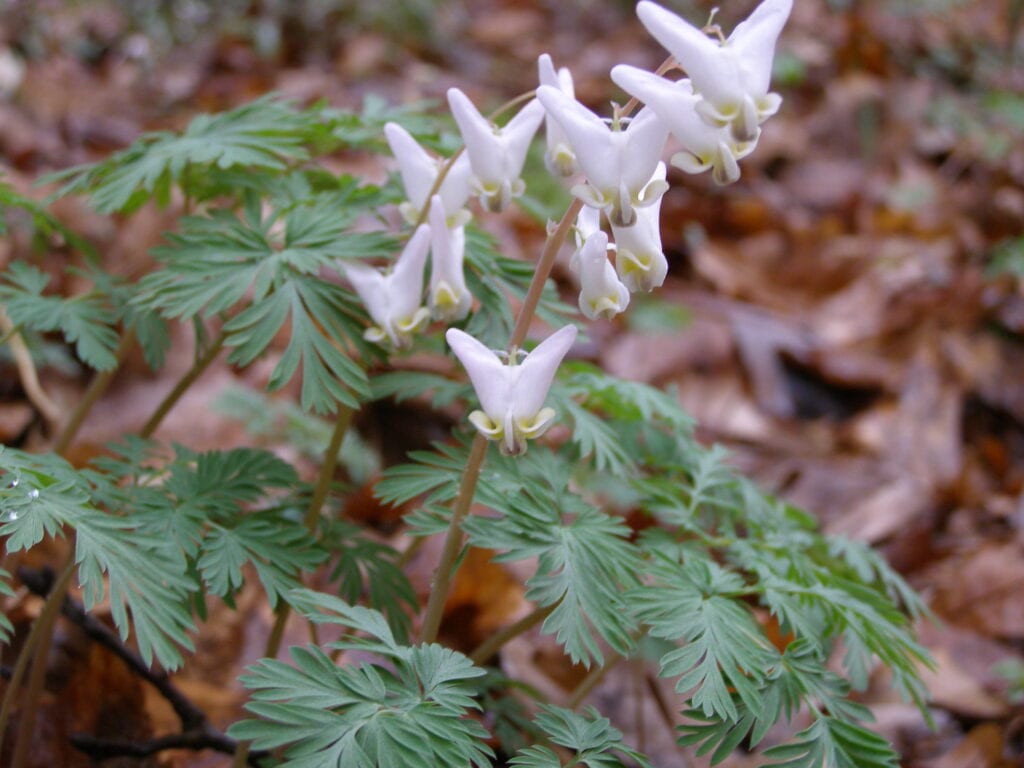 Dicentra