What's in bloom (early July) – Bottlebrush Buckeye (Aesculus parv.)
In need of a stunning and underutilized beauty? Here it is! This multi-layered species comes from the SE USA regions, and thrives in dappled shade, or deep shade. It's mounding habit is eye catching, developing a nice layered habit with age. Best of all, the 12 -16″ tall white blooms are fantastic! Good yellow fall color too.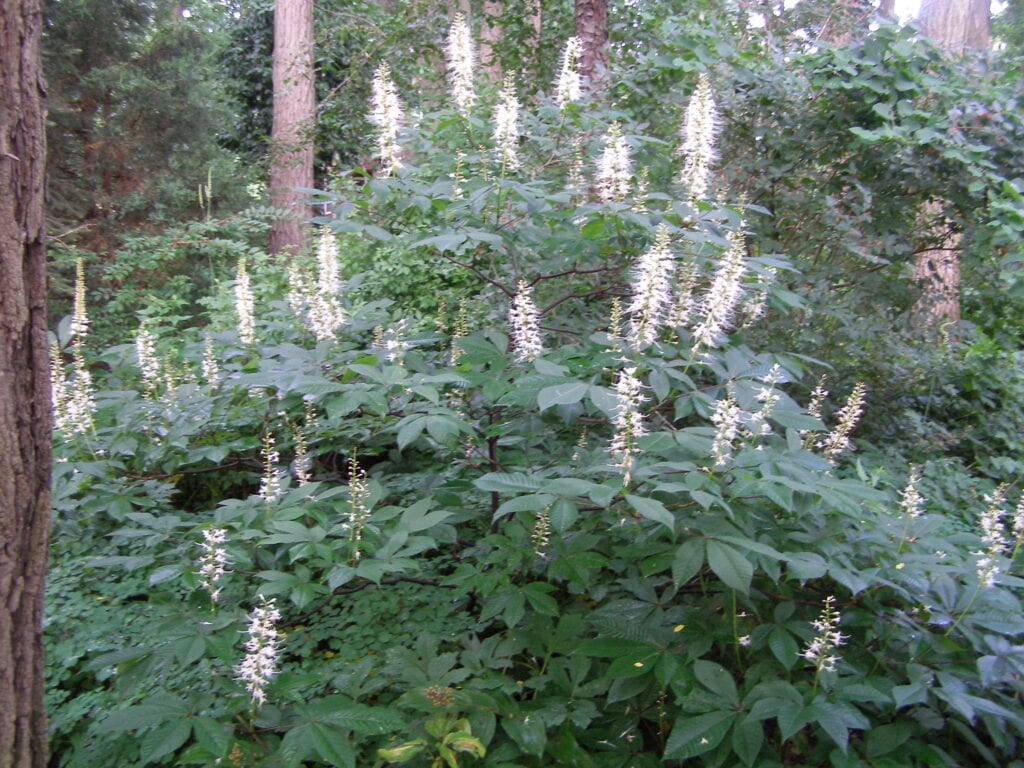 semi native woodland shrub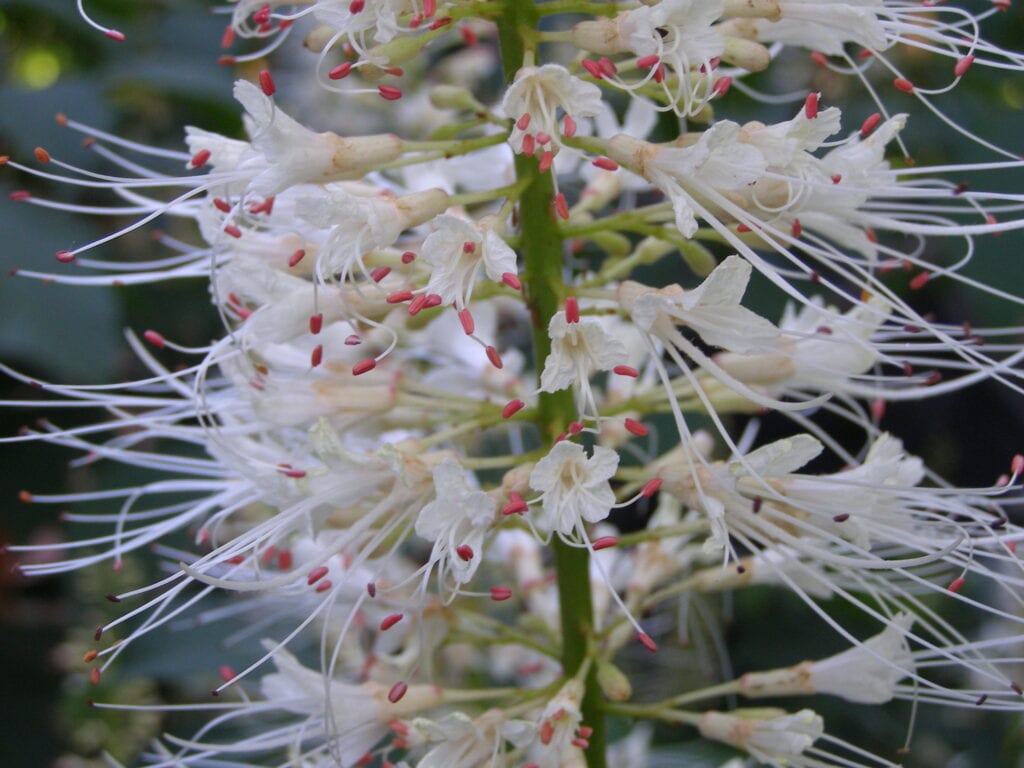 Lovely anthers, butterfly magnet!