A Front Landscape Renovation
A recent landscape renovation: take a moment to scroll down – click on pix below to see the close up of this lovely transformation from before we began, through the stone install, to it's completion! Turned out quite nice, if I don't mind saying so myself! 🙂 Will need to to update with new pix as the foliage fills in. Used many natives for this dry, south facing slope.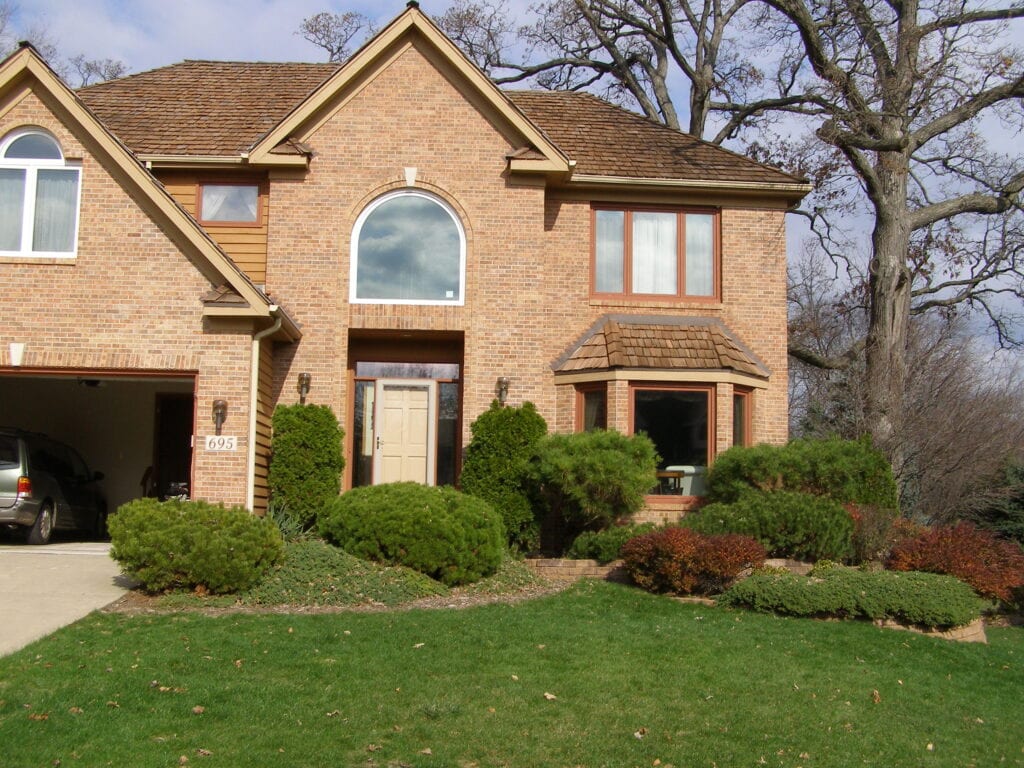 Loads of conifers overwhelmed this lovely home, some were movedOriginal landscape – early 2011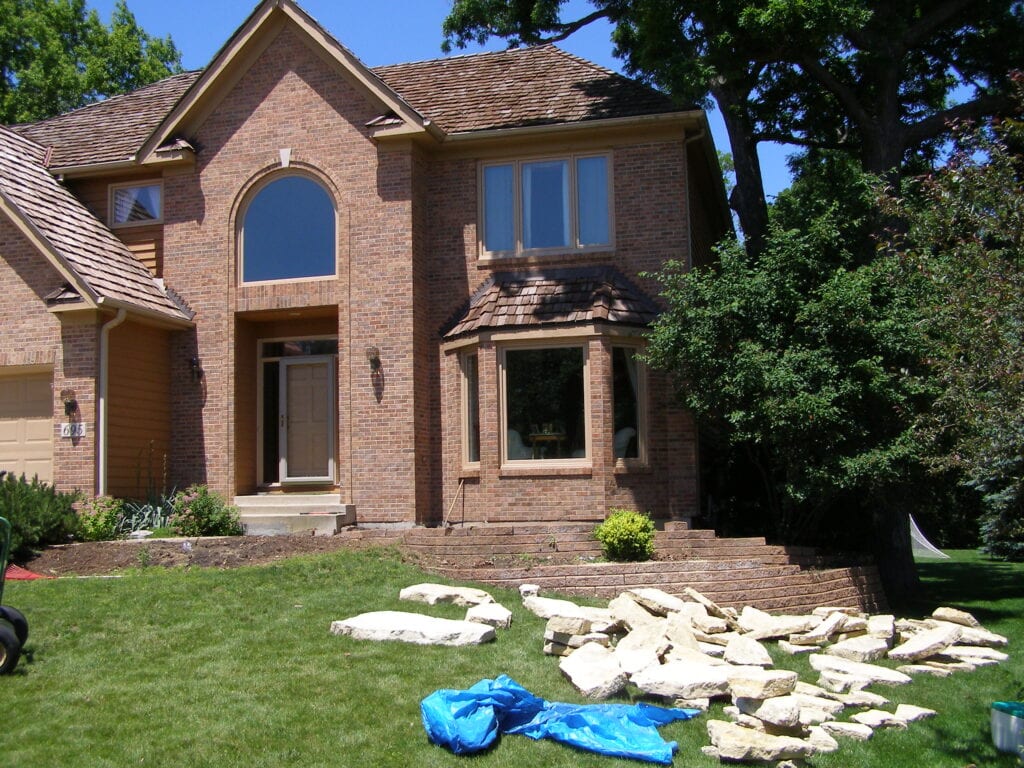 During the construction, original wall stones revealed…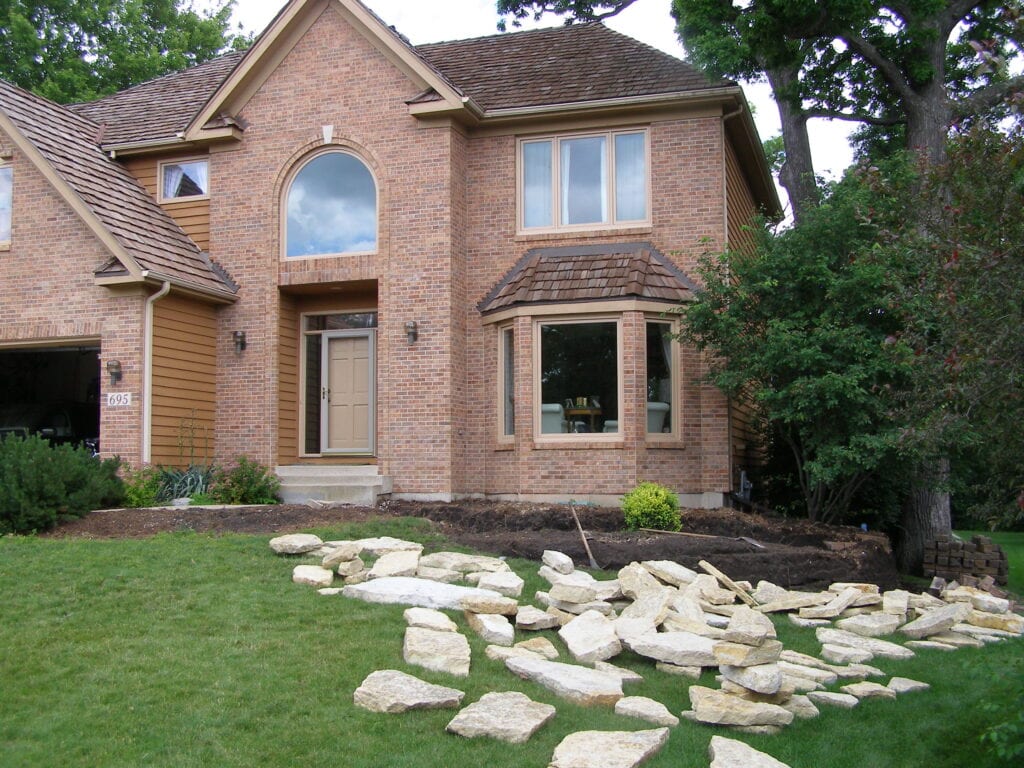 new Galena limestone to be installed…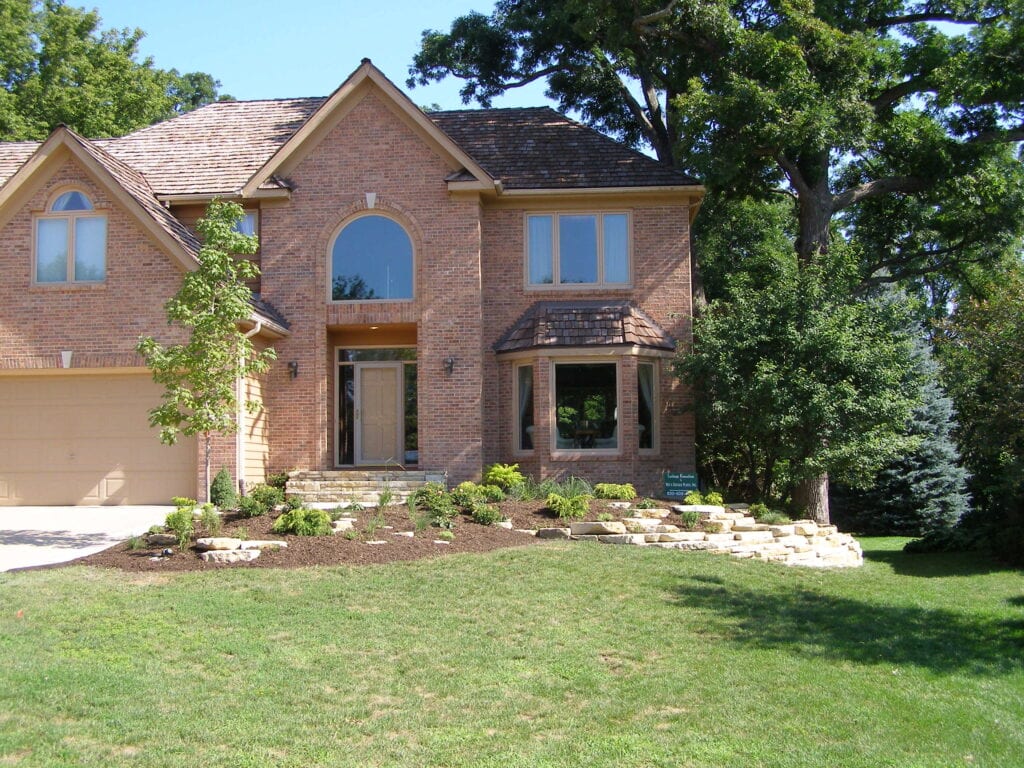 along with new mortared steps…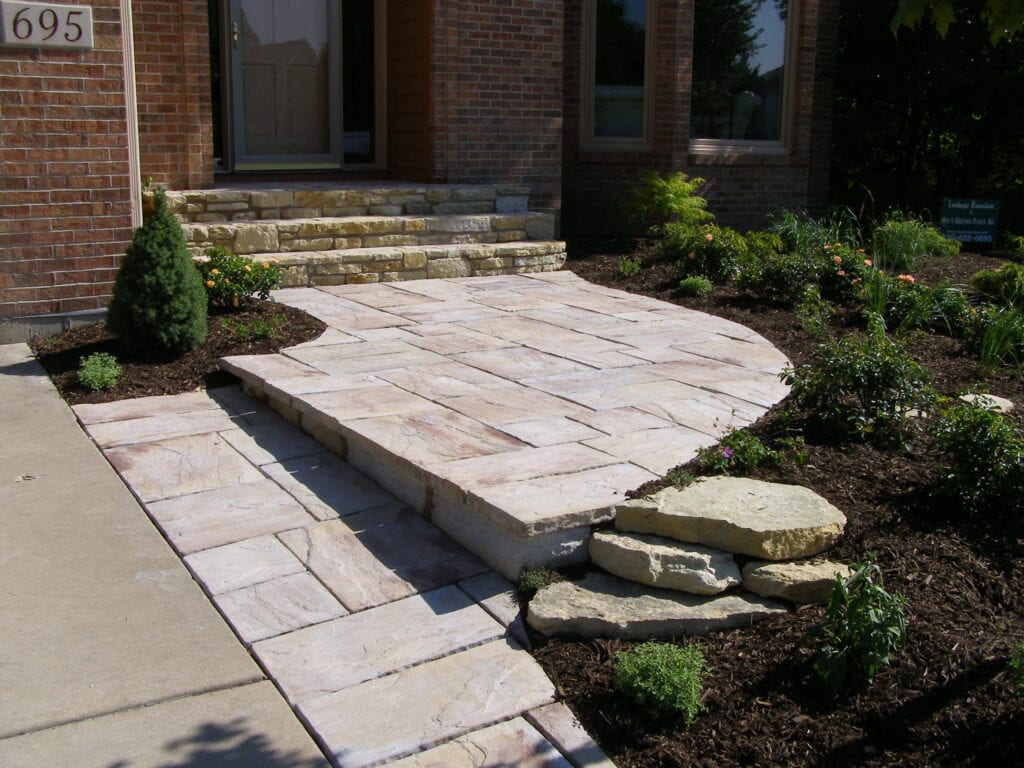 and new entrance steps, and landing. (Unilock product called 'Rivenstone')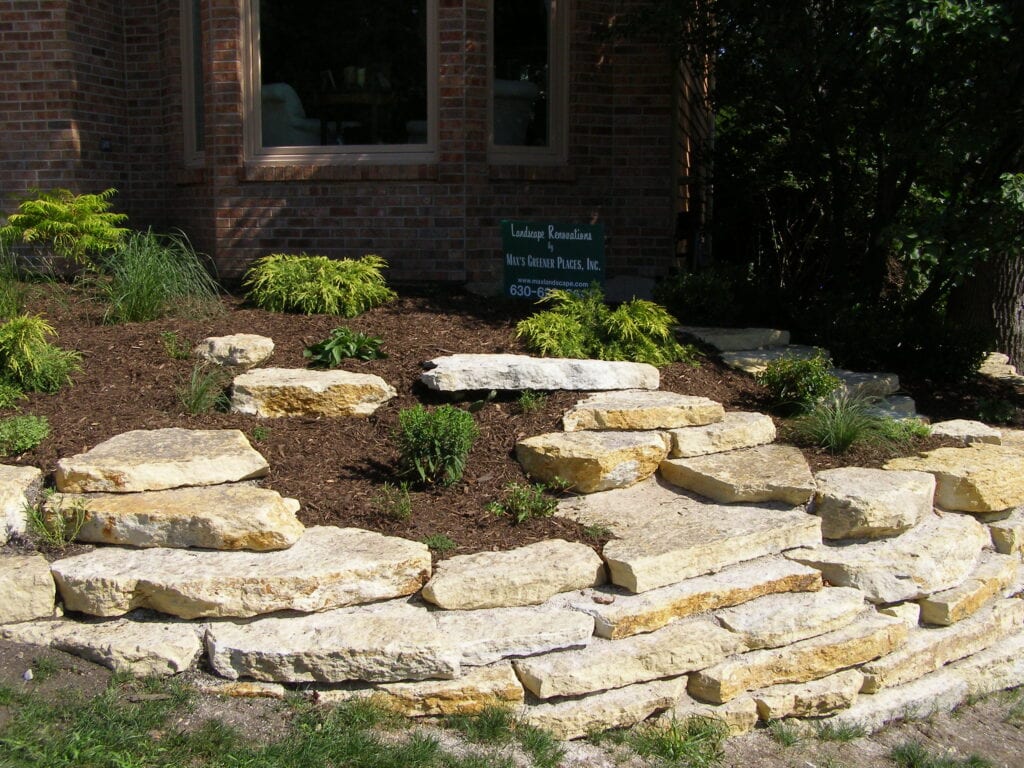 Landscape plants to accentuate the stone- Gold laced Juniper, dropseed, cactus, geranium, sumac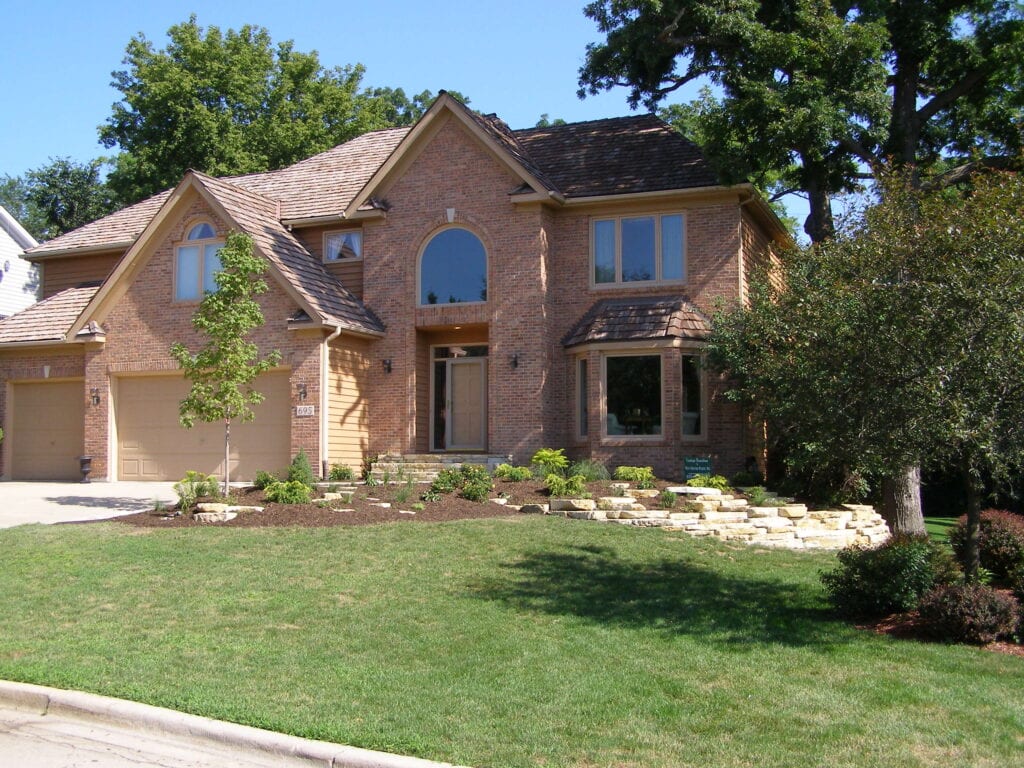 Many tons of stone later….Sugar maple added for shade, flower carpet rose (amber) for color.