Bloodroot (Sanguineria can.) in bloom – mid March 2012 !
A rare sight in most woodlands today, but are superstar when in bloom for few precious days….
The root was once used in medicinal care by native Americans, as well as in dyes – the juice is an amazing orange-red color. Seen along roadsides in my area of West Chicago Il.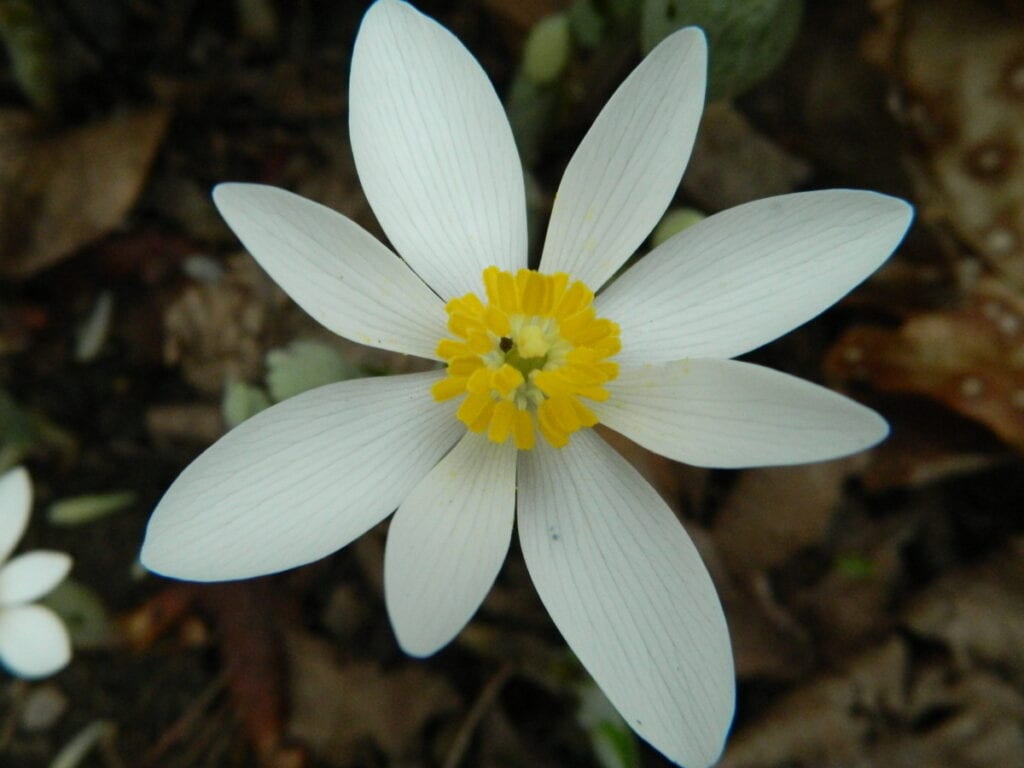 A native of our northern hardwoods, bloom seen here in mid March 2012, unusually early!