Whats in bloom: native Prairie coneflower (Echinachea pal.)
Prefers dry sunny soils, a real eye-catcher! Good for pollinators, and song birds. Will freely re-seed if left alone, no mulch, no fuss, full sun, seen here in Bluff Spring Fen near Elgin Il: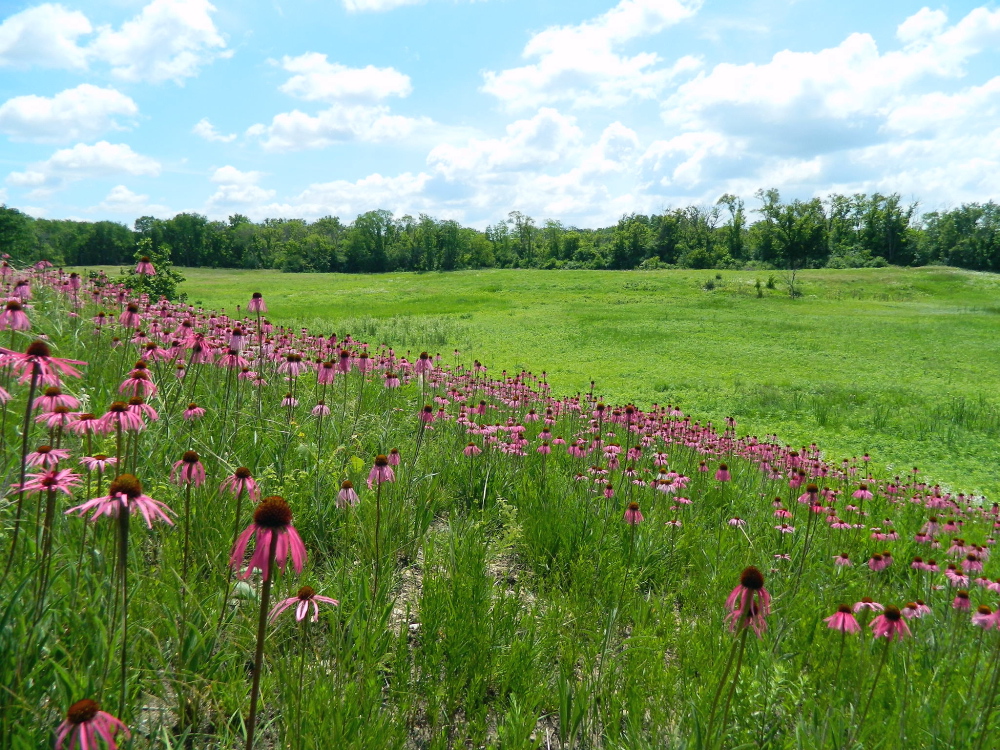 Easy to grow, good for Midwestern gardens, or the Chicagoland landscapes. A native to prairie habitats.