What's in bloom: Showy Ladies Slipper Orchid
Wow! What a treat, and a rare sight!!!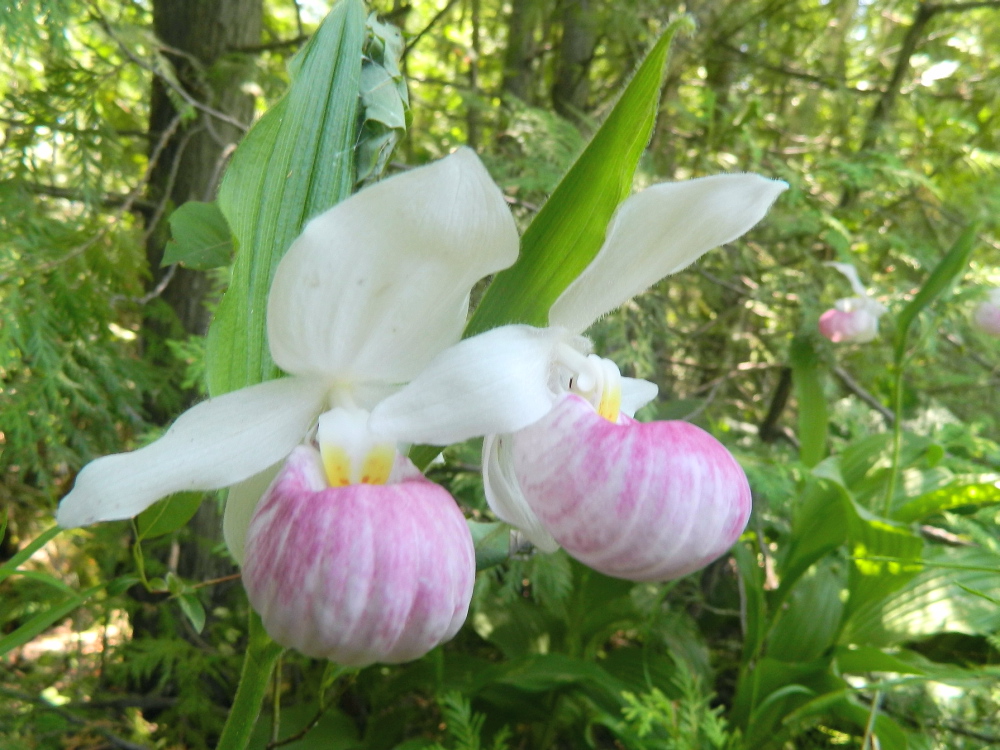 Found rarely in most states today- considered rare and endangered in most areas, but here spotted growing just off the road, tucked in amongst the cedar and swamp areas on Kings Highway on Beaver Island Mi.