What's in bloom: Fall is the time for Aconitum (Monkshood)
A very weird time to bloom, and yet….there in the last gasp of the woodland beds lies this sprawling curiousity: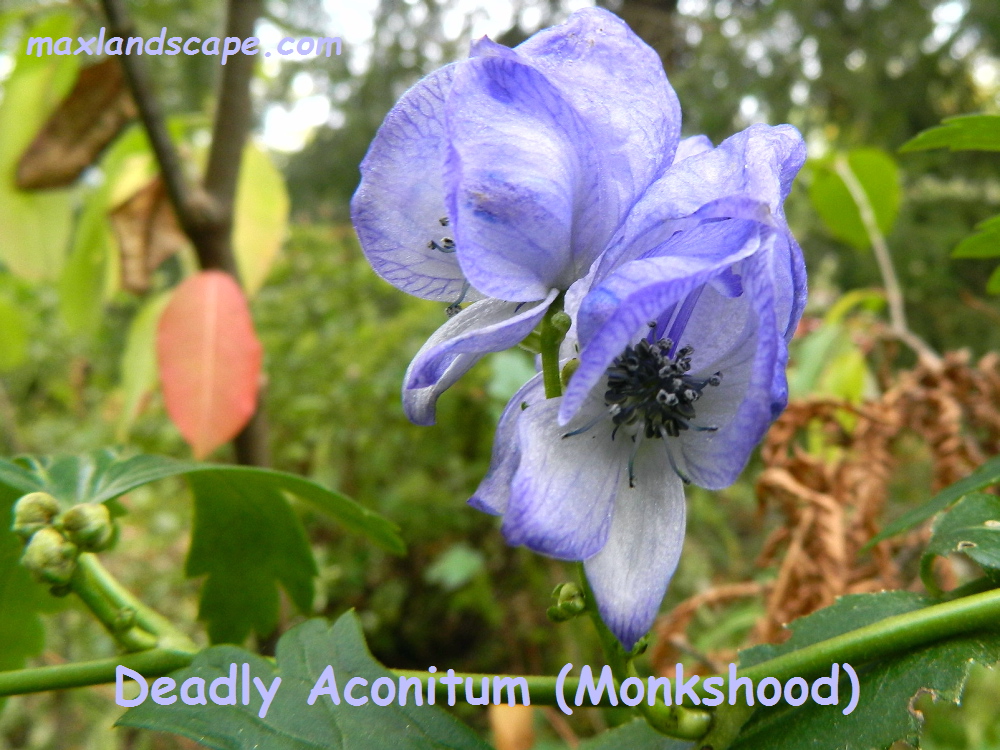 All parts are deadly. Striking blue flowers in late fall. Seems resistant to frost and cold, to 25 f.
Woodland perennial favorite, for late season color- grows to 3′, sprawls- add to the background in shade gardens, woodland and perennial beds.