Seasonal clean ups from Max's Greener Places, West Chicago, Winfield, Wheaton
Fall or winter clean ups, including trimming of beds, and lawn clean up have been happening for some time,slowly- but what a tough fall it has been! If you are still in need, or want to schedule a spring clean up, or a consultation on winter corrective pruning of trees and shrubs- do email or call soon to schedule. We can set up now so we are ready when the time is right. We prefer to use the ground leaf mulch to insulate the beds, and the tender plants such as roses. Keeping the free gift – your leaves (ground, organic leaf mulch) on site makes sense: good for the earth, good for the earthworms, good for the roots of your plantings, and it's saving you the cost of hauling it away! Next year- keep it on site. CLICK on any pic to enlarge.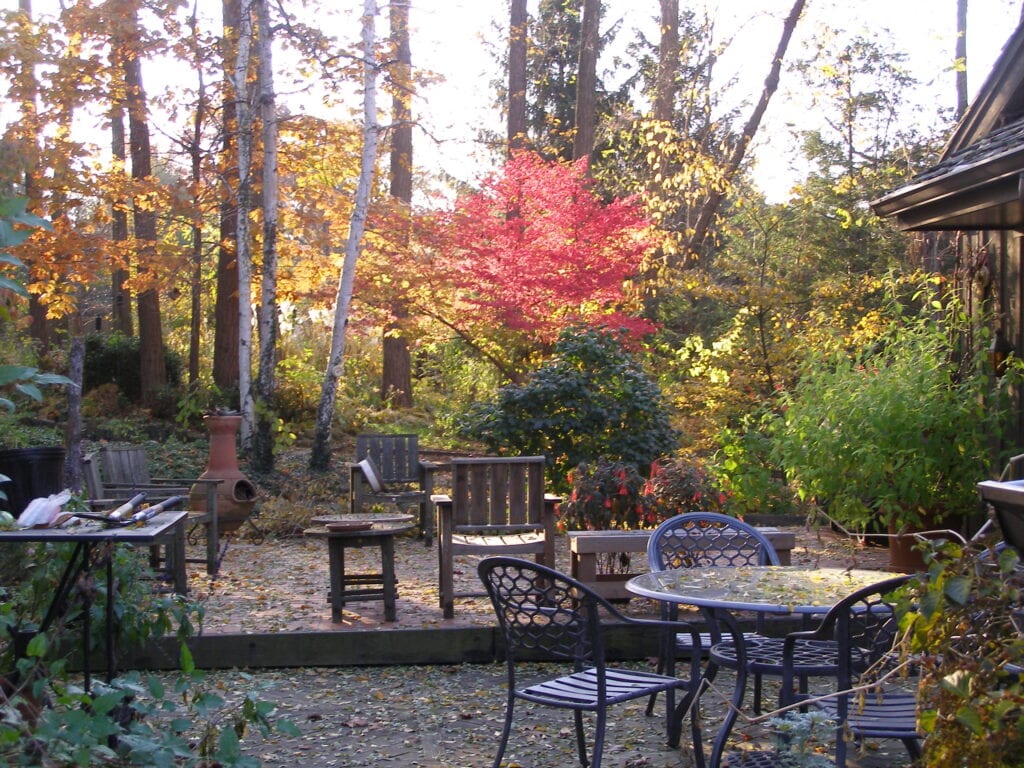 What a mess!  Fall clean up time, winter is a good time to asses,  prune, plan for spring.