Garden Structures (functional or not) can lend to the scenery and enhance the landscape.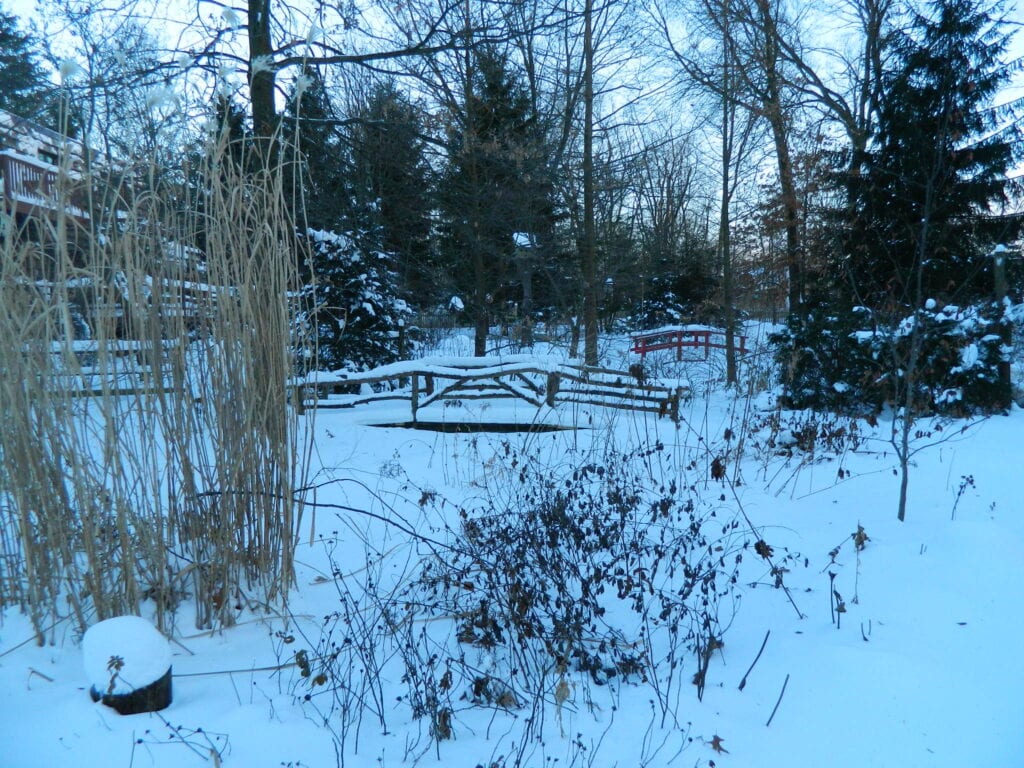 Functional as well as handsome. Made from native materials found on site.
Structures in the garden can add interest and aid in drawing the eye to a part of the garden that might otherwise go unnoticed. Here we have a naturalistic wooden bridge- functional too, spanning a wetland and made from materials found on sight: limbs & lg logs from rot-resistant species such as Black Locust (Robinia), Walnut, and Oak. Not only do bridges, sheds, or scultpures add color and folly, but also give the landscapes an additional line of sight and can help pull it all together!