Native Bloodroot – soon to appear
We can't wait for this snow to melt. One reason, is that when the soils are exposed to the sun in a woodland garden, Bloodroot, and many other very early spring ephemerals emerge-and quickly, before the trees leaf out. We here at Max's Greener Places and maxlandscape.com try to incorporate native species into the landscape where at all possible. Reasons are: beneficial for all poliinators (many of which are on the decline), no need for additional water once established, and for their incredible beauty!
Bloodroot  (Sanguniaria can).red juice from the root. Was utilized by native Americans in many ways.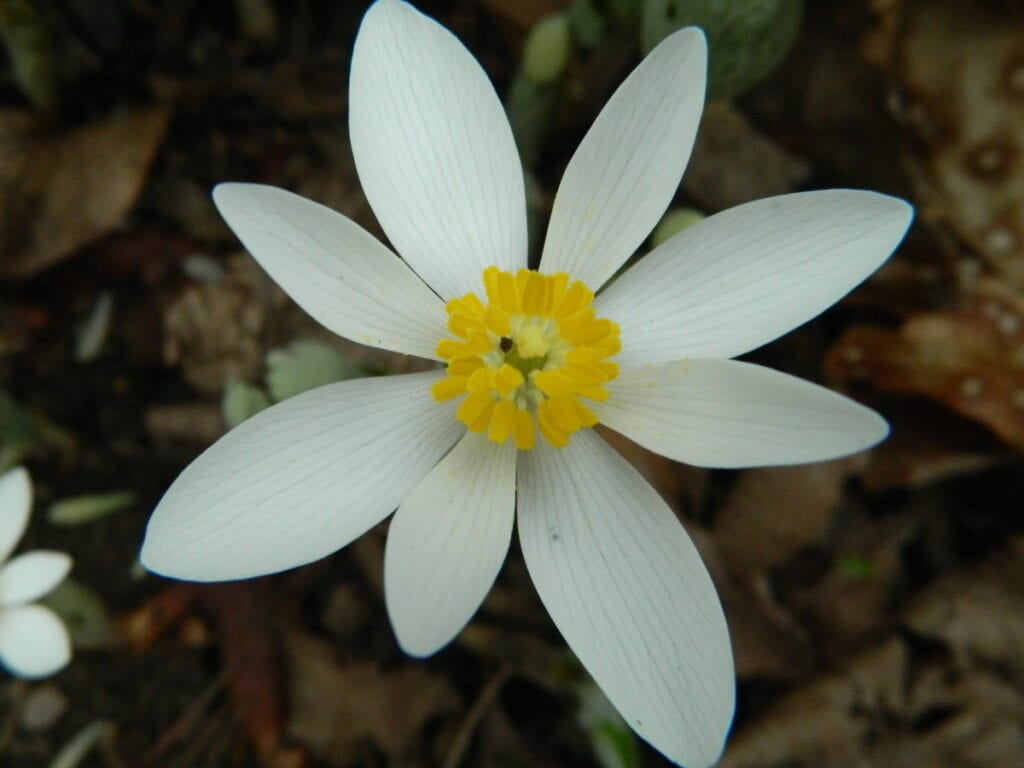 A native of our northern hardwoods and used in our landscape designs at maxlandscape.com , seen in Glen Ellyn, Wheaton shade gardens