What's in bloom in a Wheaton Il landscape: An early naturalizer worth knowing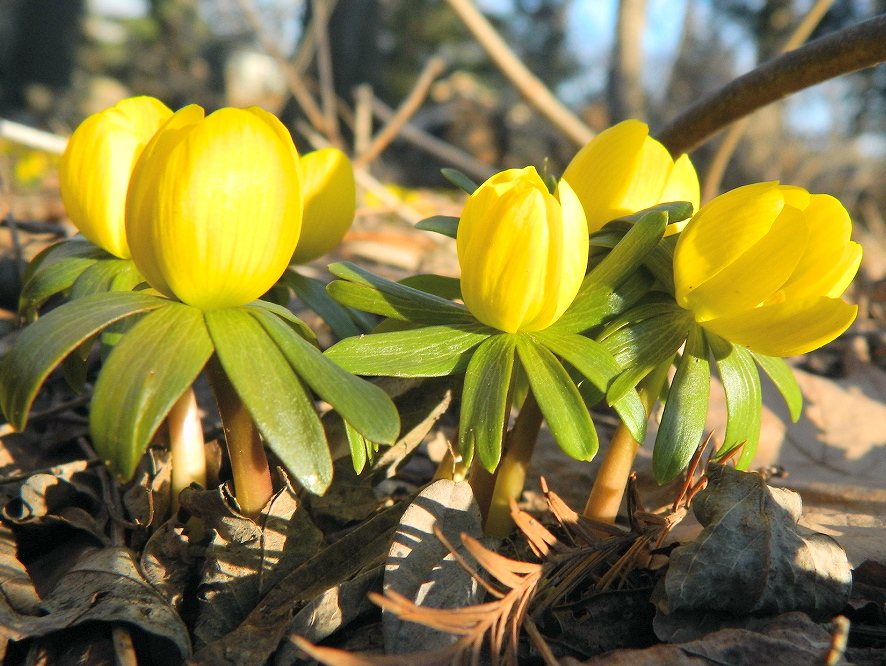 A Wheaton Il shot of a non native but lovely bulb called an aconite.
And it is called Aconite. Winter aconite to some. Spreads in the wooded garden, very early to emerge, usually in bloom by mid March.