Massive White Pine (P.strobus) in winter (click on pic)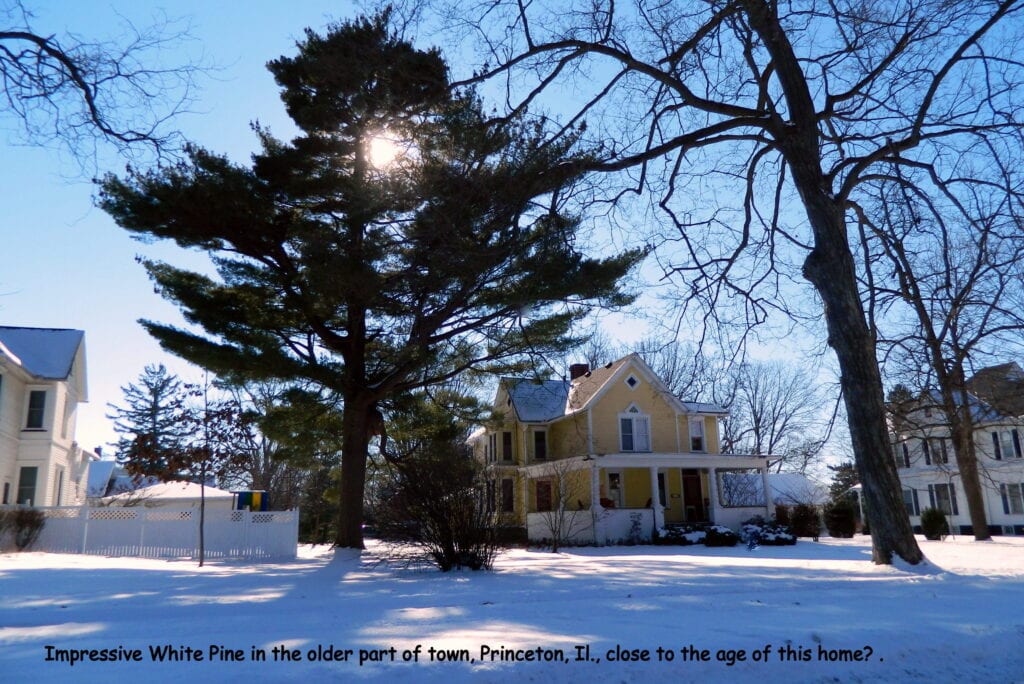 A grand specimen White pine, on the road close to Princeton's cemetery, where the state's largest pine exists.
Pine and other evergreen materials add so much in our Midwestern winters and the landscapes. Seen here is a grand white pine dwarfing this  (late)  1800's era home  in Princeton, Il. It would be my guess that this specimen has to be close to the age of the house, making it at least 125-150 yrs old.