Landscapes of 2015 part II, Oak Park Il. landscape designs, by Ed Max of Max's Greener Places and maxlandscape.com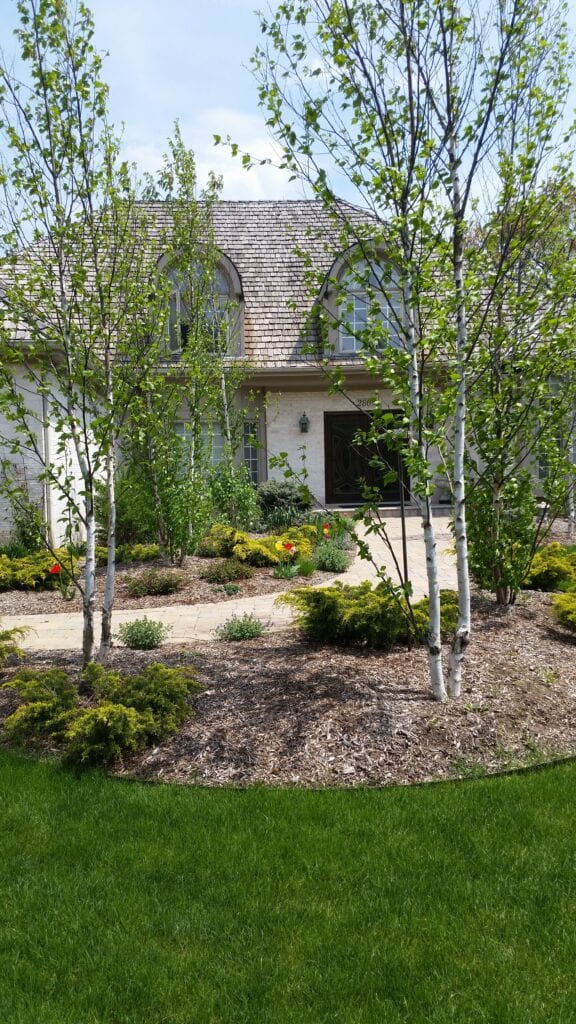 This complete redo was done in 14-15, and is now filling in nicely! You enter the white birch grove on a paver walkway, through seasonal beds of native dropseeds, roses, azalea and more.
Seasonal bed care and mulch are necessary items, which we do in spring and all season long.