A new Wheaton landscape for an old historic Wheaton home by local landscaper Ed Max and his landscape service – Max's Greener Places
January 16, 2016
/
/
Comments Off

on A new Wheaton landscape for an old historic Wheaton home by local landscaper Ed Max and his landscape service – Max's Greener Places
This on-going landscape renovation has been exciting and like an archeological dig when pulling up the old beds and shrubs etc. only to discover the roots of an old landscape in this vintage Wheaton Il landscape. Wheaton landscaper Ed Max has had a fun time replacing this tired yew hedge with new and somewhat heirloom landscape design ustilizing old fashion landscape plants such as roses, redbuds, and spireas (the heirloom waterfall type called 'Bridal veil'-not those nasty over-used pink varieties). We also incorporated many native species (dropseed, serviceberries, ginger, and bluebells) for added interest and color.
Before: a tired landscape, after the fire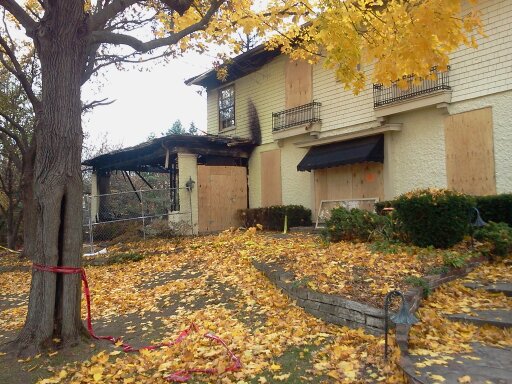 A wonderful Wheaton, Il. Jarvis Hunt home that had sustained much damage after a fire . Wheaton Il landscape by Ed Max used many historically accurate plantings, plus many native species, for a complimentary landscape design. See next pic.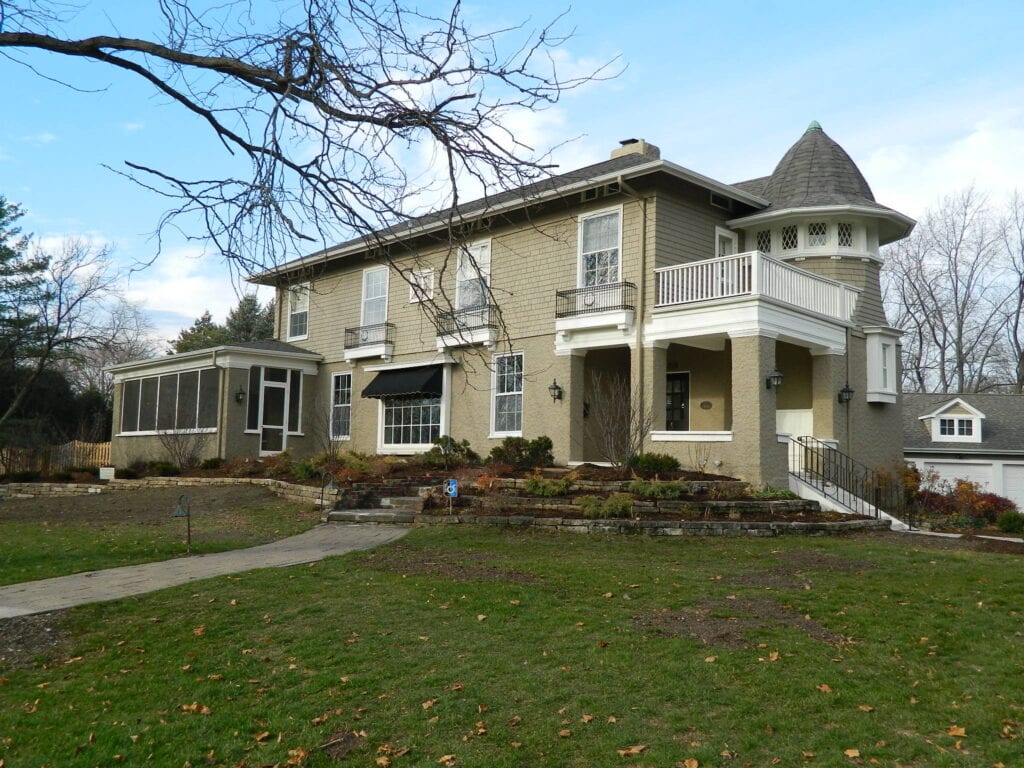 Wheaton home after the fire. Seen here is this lovely remake after burn . Landscape design, new exterior and porch. Landscape designs by Ed Max and Max's Greener Places, using a nice variety of plant types, and differing bloom times. Seen here shortly after completion in fall.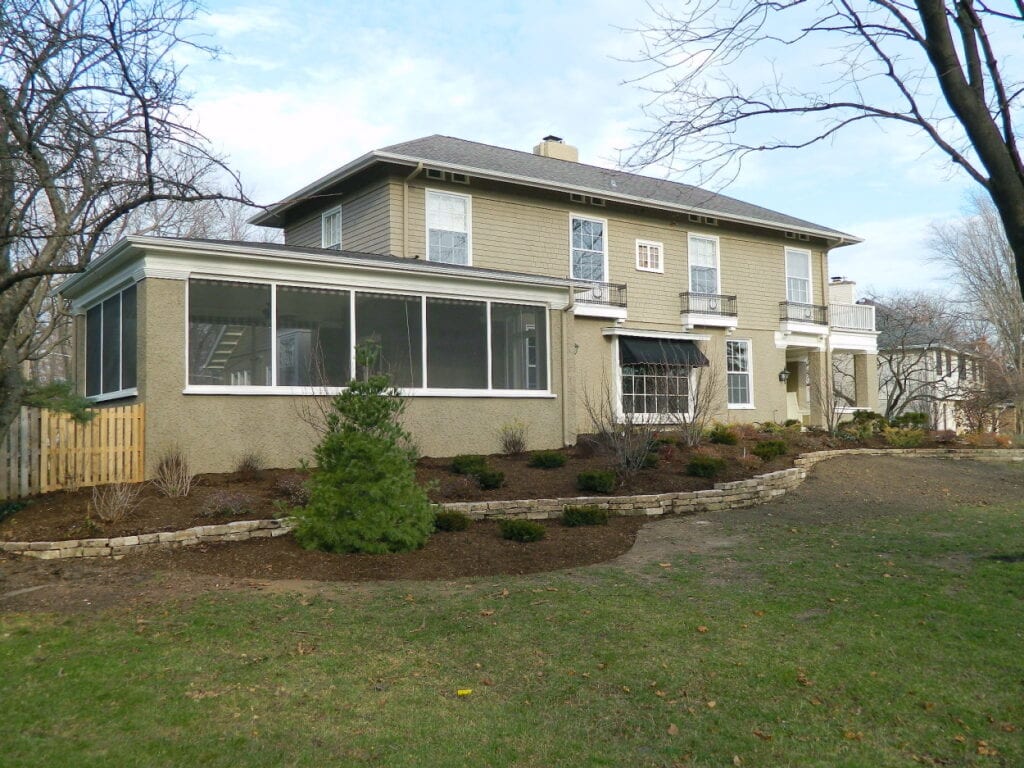 Another view from the west. This landscape should compliment this grand dame with several redbuds with their pin k blossom in spring, plus pine for cover and winter green, sumac, dwf. roses and more…