An early spring perhaps? Seen here in a Wheaton Il shade garden in bloom, in the snow.
A sight for sore eyes: this is one of many witch-hazels in our collections here. This winter blooming shrub adds serious color to an early winter garden! Hammemalis 'Jelena' with its fiery and fragrant bloom- seems out of place in the snow!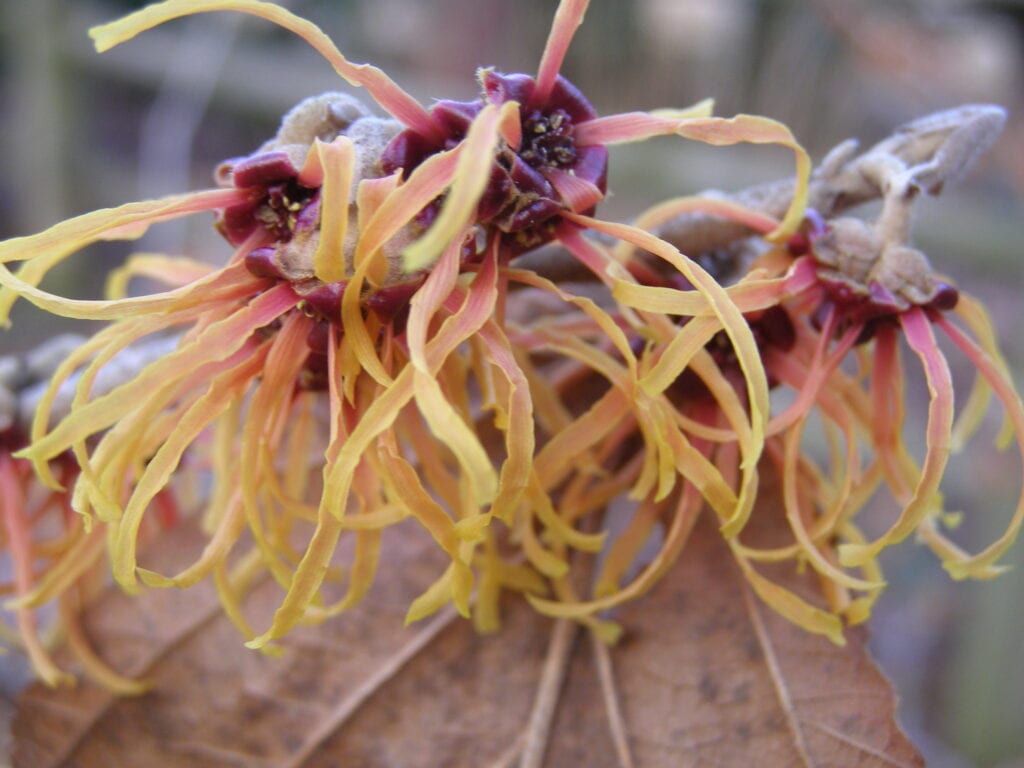 Winter colors in the garden. Seen here in a woodland landscape in West Chicago, Winfield area. Extend landscape colors and interests by diversifying shrub content. The bees too appreciate it!
Excellent fall colors are another reason to plant the beautiful witch-hazels (Hammemalis sp.), easy to care for too, and tolerate (prefer) some shade and evenly moist, rich soils.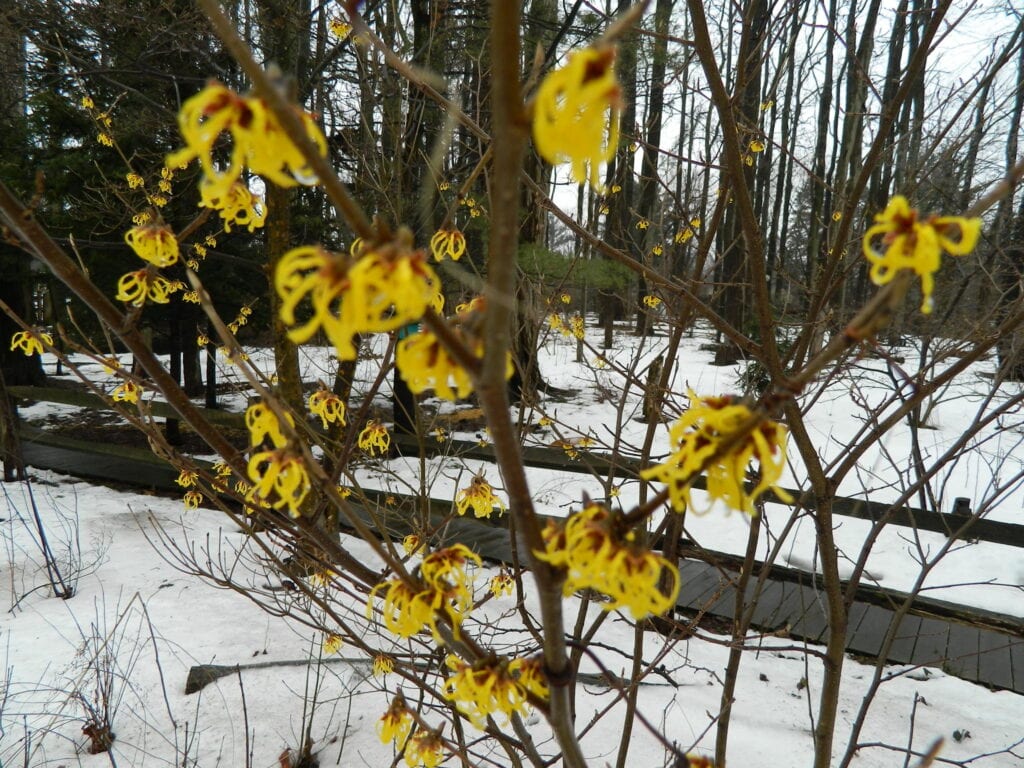 Seen in this Glen Ellyn shade landscape: a beautiful late winter- blooming shrub, bright yellow flower, excellent for the shadier gardens! Designs by Glen Ellyn landscaper Ed Max.