A victorian era townhome landscape design- in the Frank Lloyd Wright district of Oak Park , Il
January 4, 2017
/
/
Comments Off

on A victorian era townhome landscape design- in the Frank Lloyd Wright district of Oak Park , Il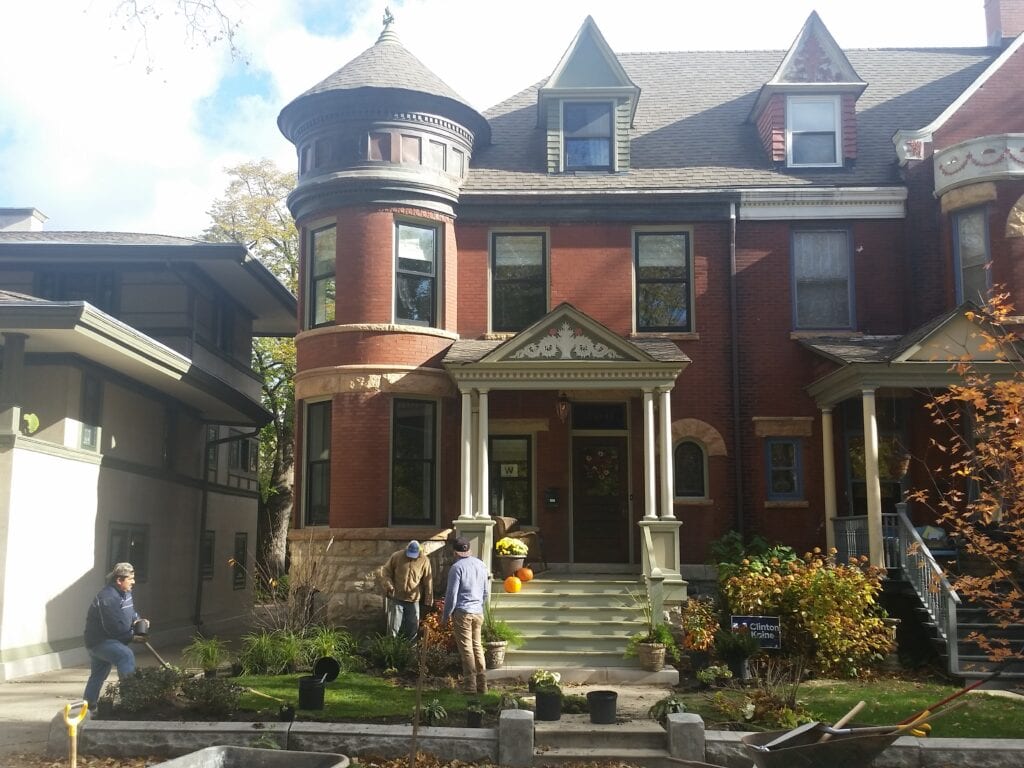 What a gem is this unique 1890's era townhome in the town of Oak Park, Il. And what a unique opportunity to landscape this small space!
Located just to the south of a rather significant Frank Lloyd Wright home, this is in the heart of the historic Oak Park area. The front is terraced, and framed out in impressive limestone edgers, dating back over 100 years. The soils are intact- meaning deep loam throughout this area. There were not massive earth moving vehicles then, so we enjoy deep black soils; a rarity out in the suburbs. Back in the day, they just dug a hole to fit the loose stone foundations. Adding the new plants and creating this design was exciting.
We've added in some vintage landscape species here: hydrangea, bulbs, and azalea, but used manay other more 'modern' species that fit this small site and shade situation. Native species such as Little Bluestem and Prairie Dropseed grasses, Bluebells, Rosanne geranium, and sedges for seasonal color, plus a touch of small but beguiling specie tulip, which do well in these habitats, and naturalize well.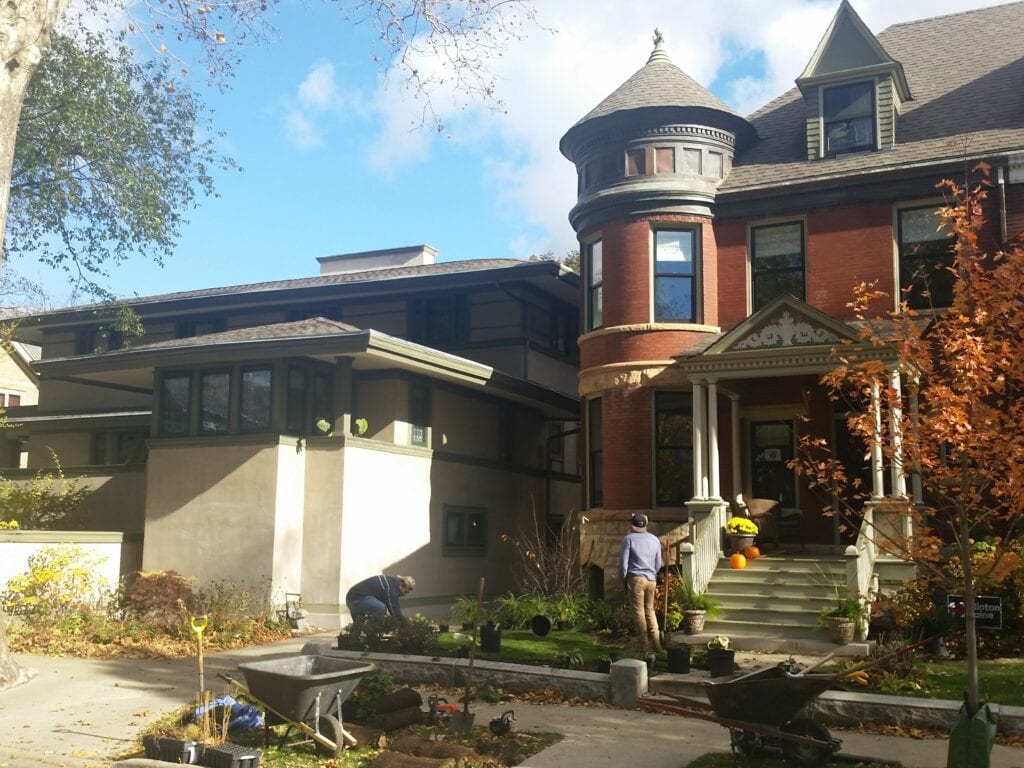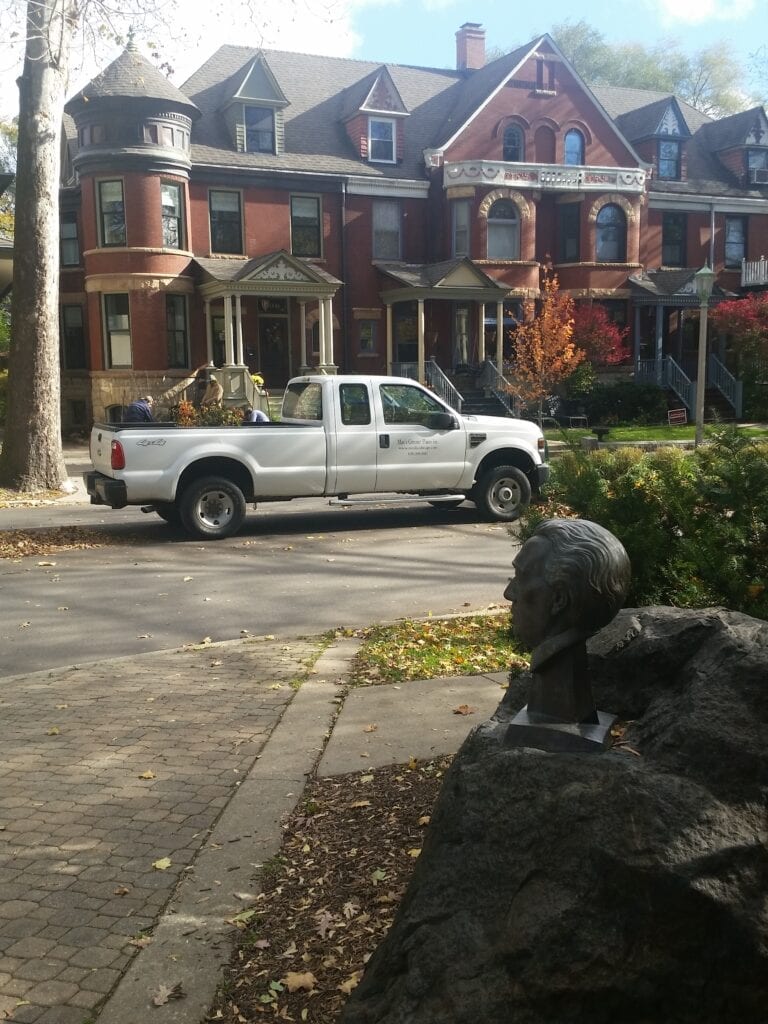 Vintage landscapes , new design at this 1890's era home in Oak Park, Il.
Contact Ed Max and Max's Greener Places soon for spring designs ,updated landscapes, seasonal bed care and more.
Maxlandscape.com. Oak Park, Il, landscape designs by Ed Max