Brighten up those darker areas with Annabelle Hydrangea, as in this Naperville landscape and shade garden.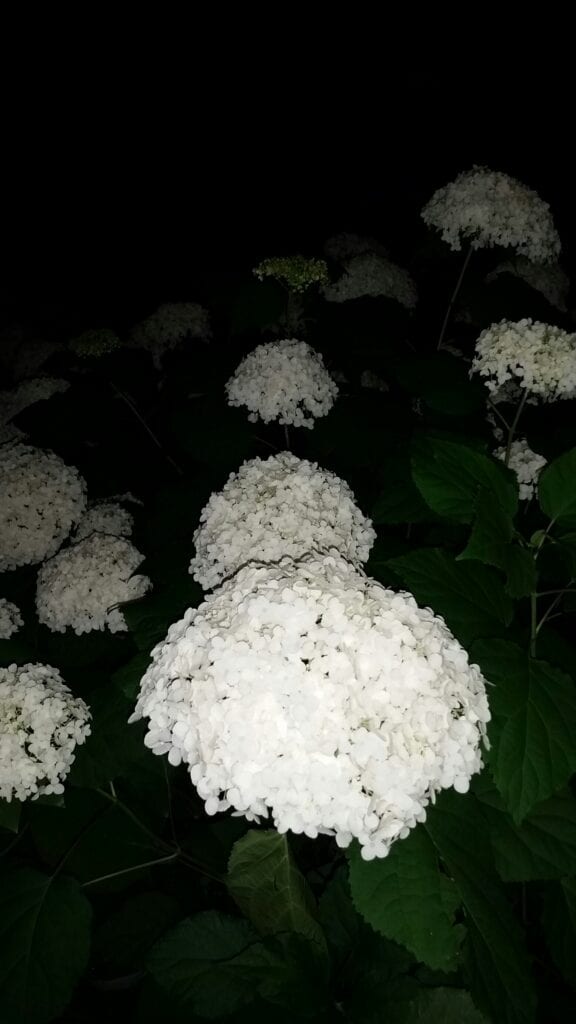 A cultivar of the native Hydrangea arborescens, this beauty called Annabella Hydrangea has been around a while, but still fits it's niche in a woodland or shade garden landscape.
This Naperville landscape project had an emphasis on light colored blooms , and white flowers to light up a dark border bed, or liven up a moon garden. Seen here after dark, this shrub blooms in eatly to mid summer. The bloom fades to a green then brown as it dries.
Simply cut back to knee high in late winter (important). Feeding is not necessary, just water when dru. That's it. Easy to divide as well.
One of our go to plants for shade gardens, naturalistic landscapes, and on terraced walls.