Illinois State Champion White Oak (Quercus a.) near McNabb, Il.
What a monster! To stand near this great plant is awesome! Thought to be at least 350 to 400 yrs old. SW of Starved Rock in the entrance to a farmhouse, you too can see it, near the roadside.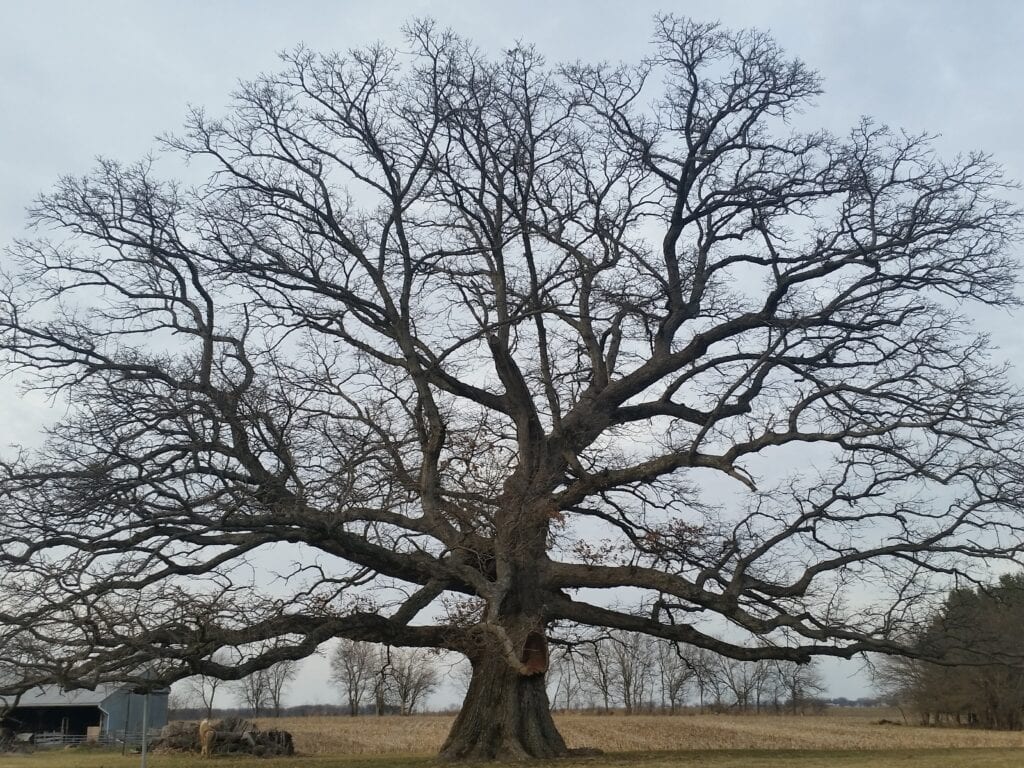 Record size state champ, White oak. A very lg. tree.
Oaks are an important species in the Midwest and in the Chicagoland area. Encourage oak planting. Many species rely on the oak for food and shelter. The native population of most oak species is on the decline due to disease, changing climate and especially due to invasive species such as buckthorn and Asian honeysuckle. Little to no regeneration of oaks means that as the large specimens as een here decline, we stand to lose a true legacy tree of the Midwest. Red , bur and white oak were the oak species most common a century ago, when fire was a common occurrence on the prairie.
Today, with lack of fire, they are losing ground. So plant an oak today!