Geneva and St. Charles springtime landscapes and perennial gardens.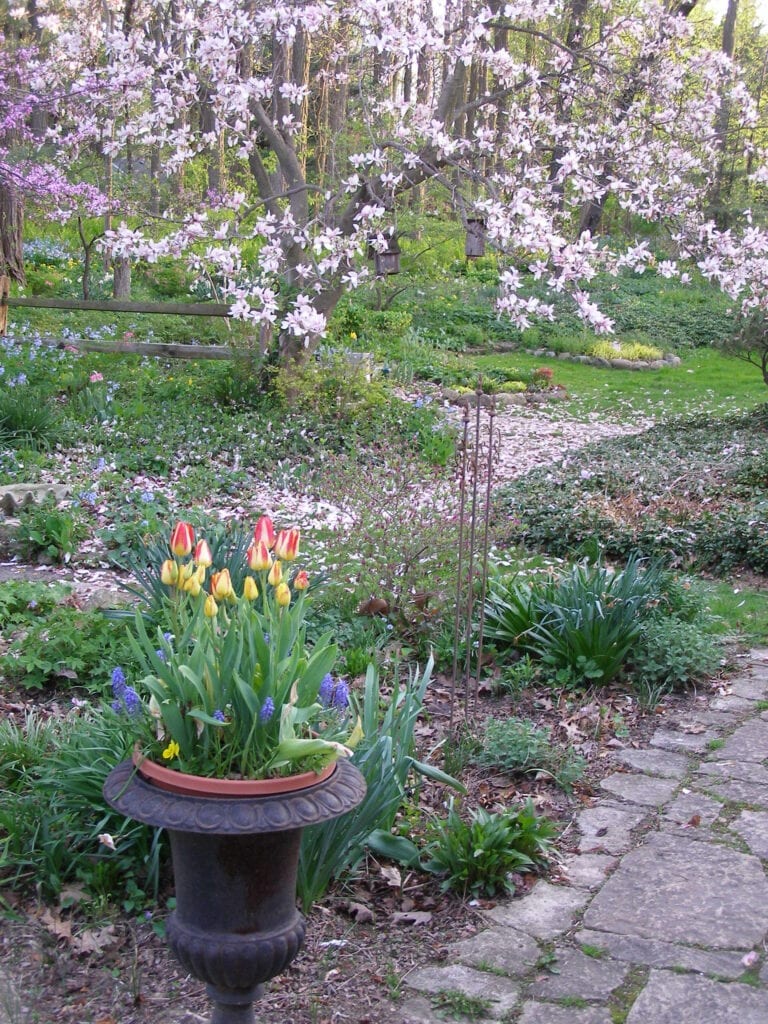 Springtime in the gardens of St. Charles , and early blooms of a vintage flower garden in Geneva Il, quite stunning.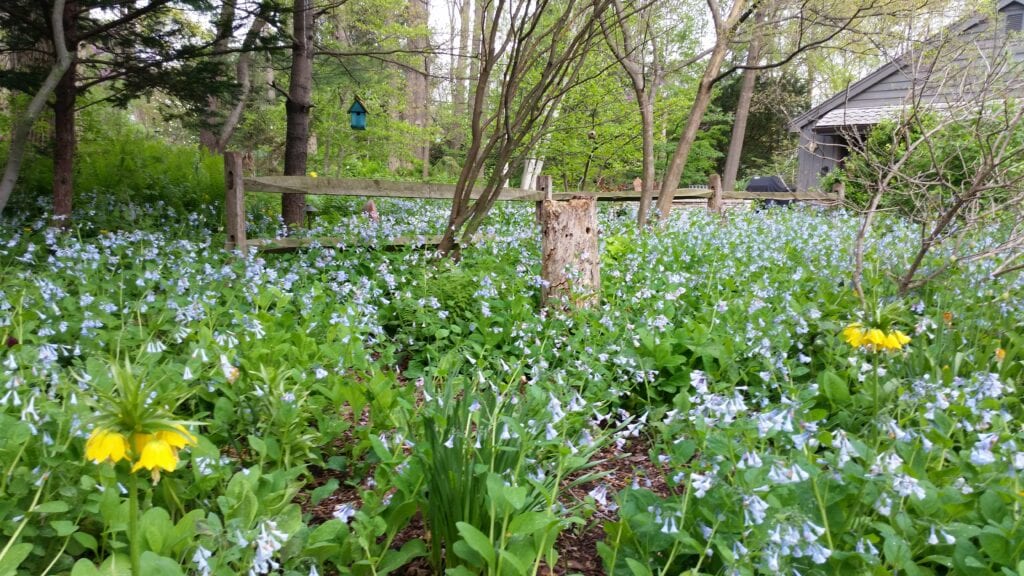 Bluebells abloomin! Native wildflowers of Naperville IL, bluebells naturalize here in this Naperville Shade garden, with stone walkways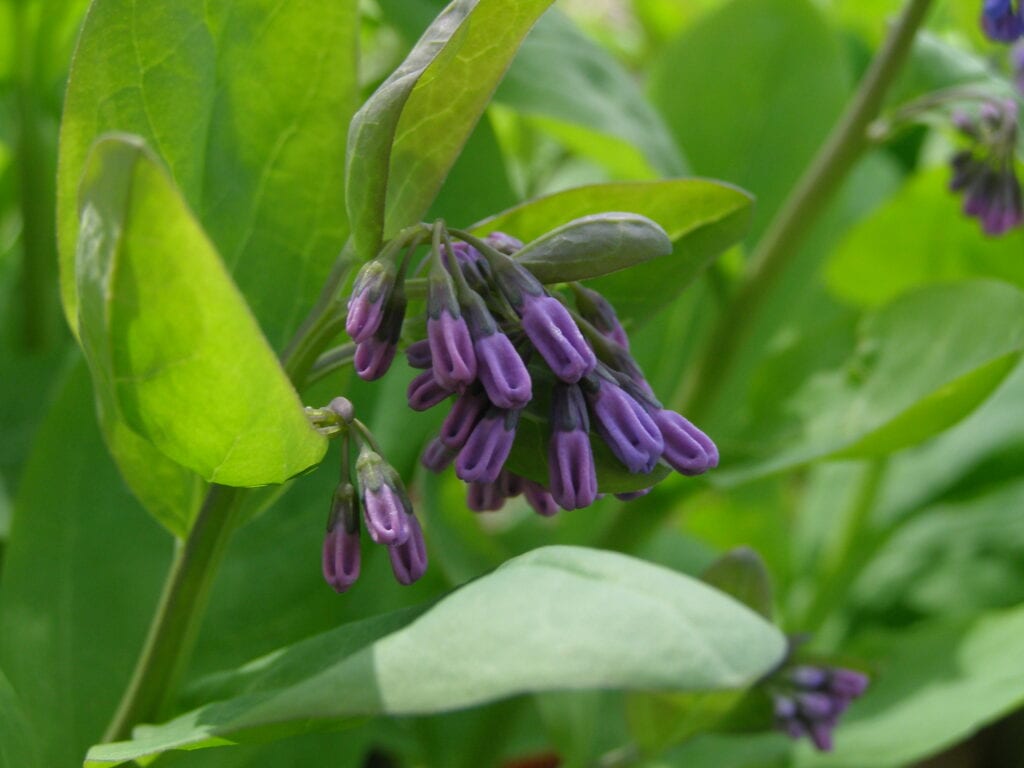 Beauty in the Bluebell bud about to open In this Wheaton Il vintage wildflower garden
Blend early perennials, native wildflowers and shrubs such as azalea, and lilac with later blooming perennials for year-round interest and color. Landscaper from the Geneva and West Chicago area, Max's Greener Places, and owner and arborist Ed Max can help out!