Another large, challenging, and fun project! (pix so far)
A great project completed in September 2011 in West Chicago: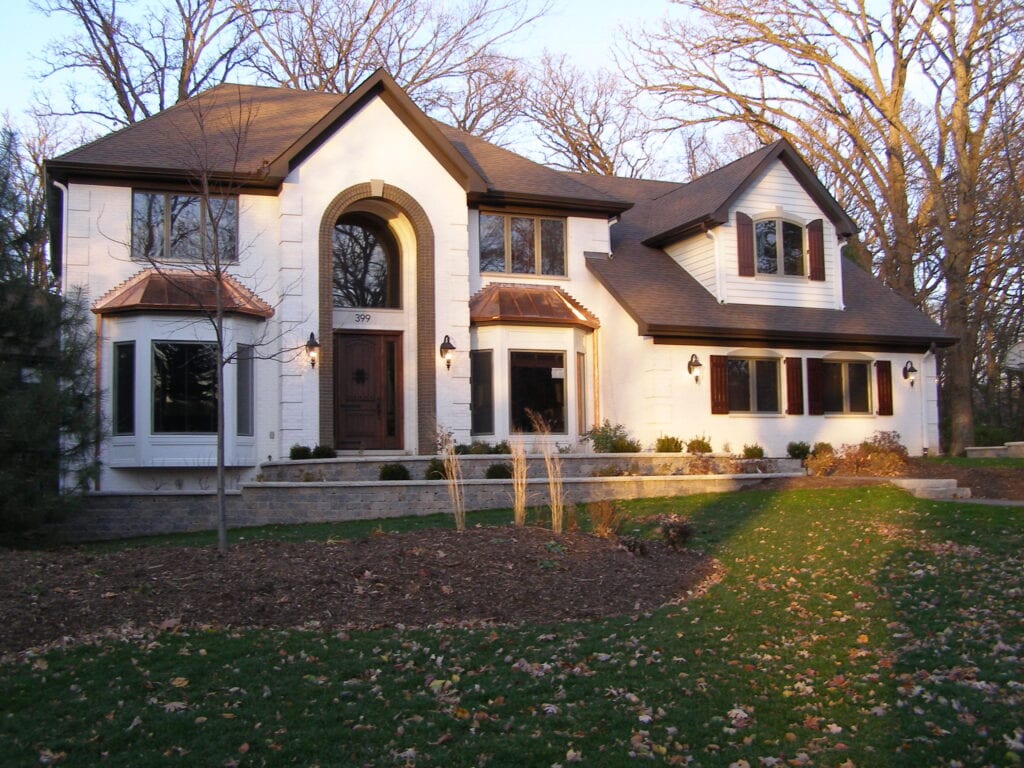 New tiered stone walls and landscapes
seen from before to after: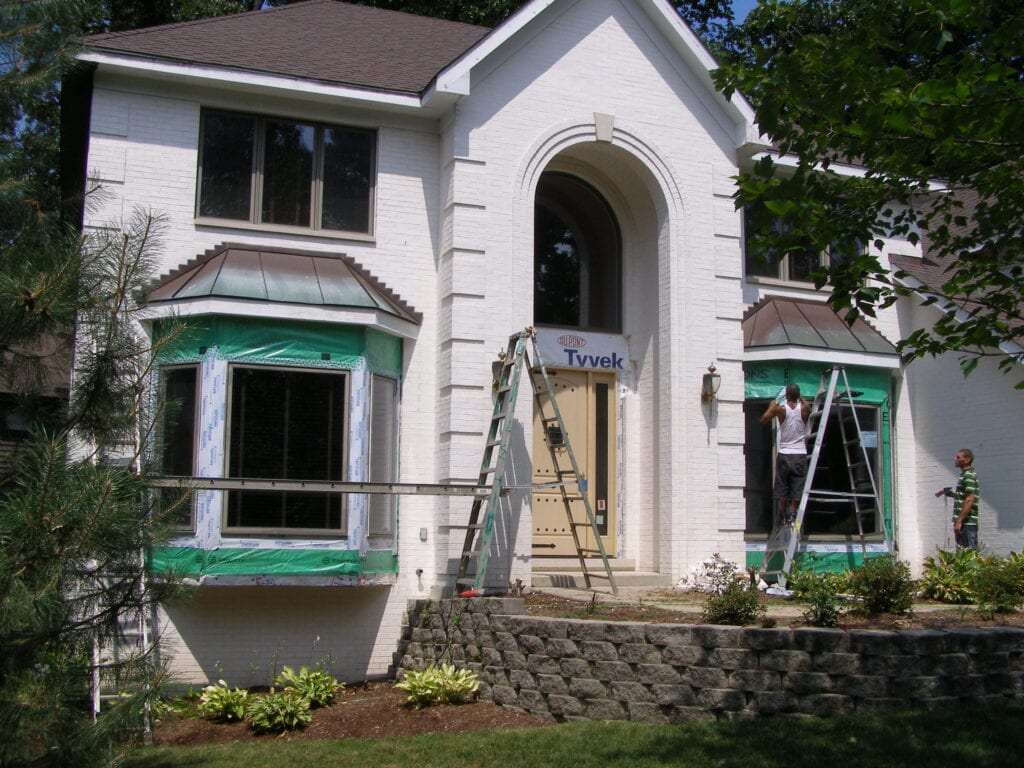 During renovation….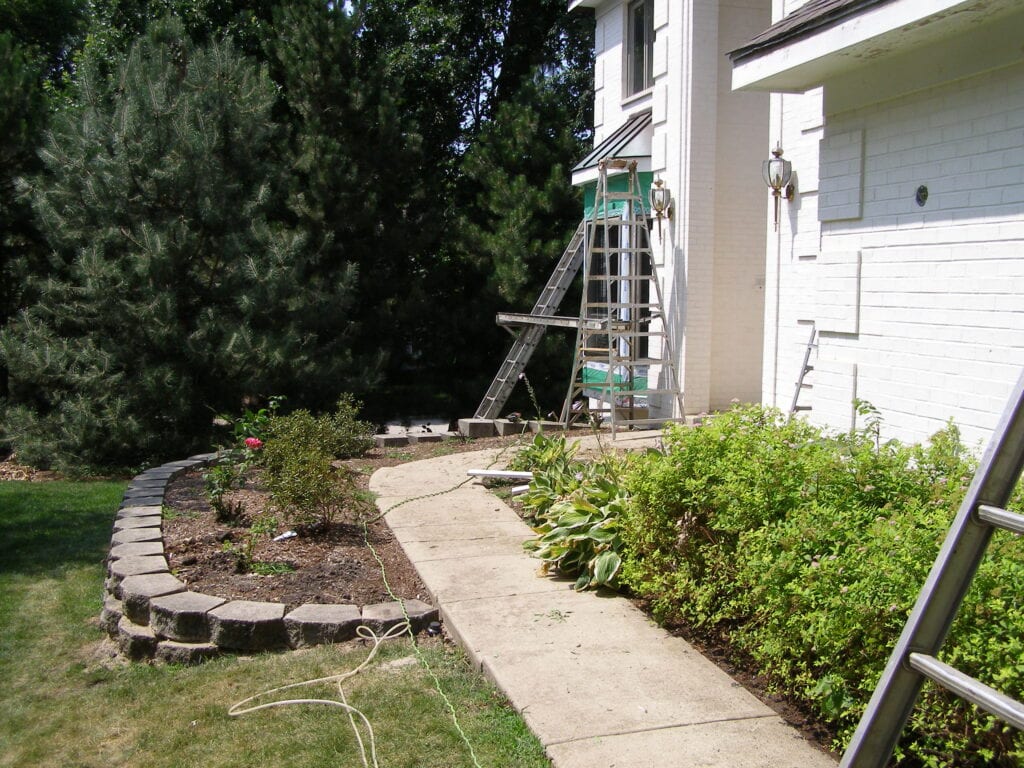 walk to be removed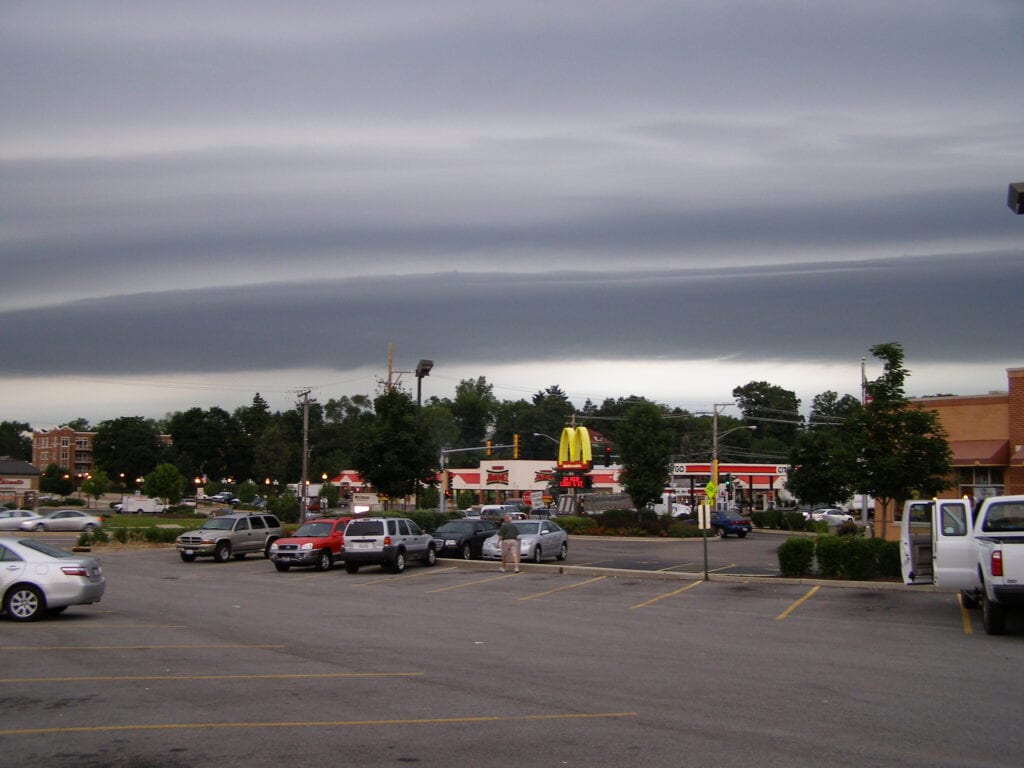 during lunch break – this bizarre sky!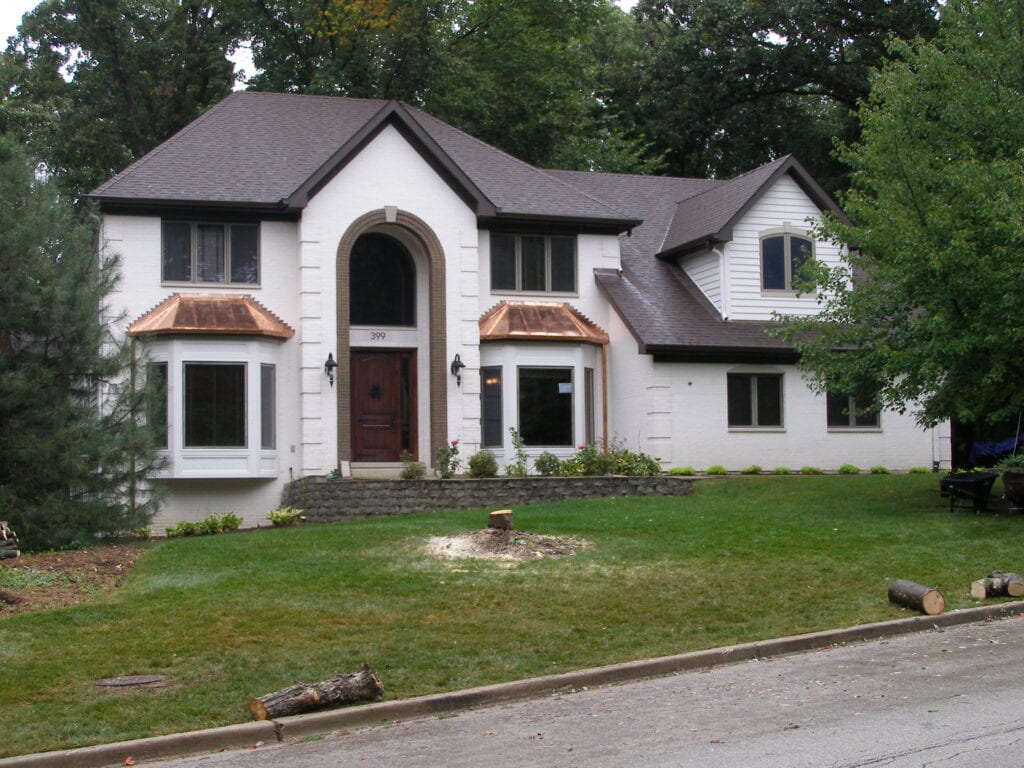 tree cut out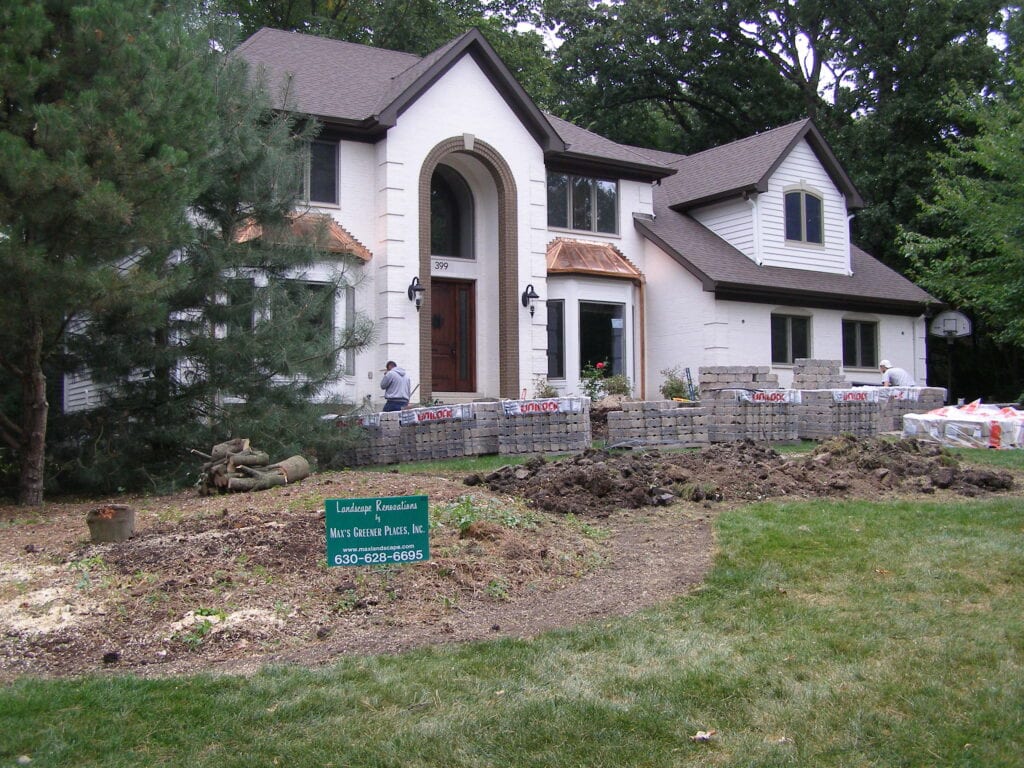 new Unilock 'Quarry stone' arrives!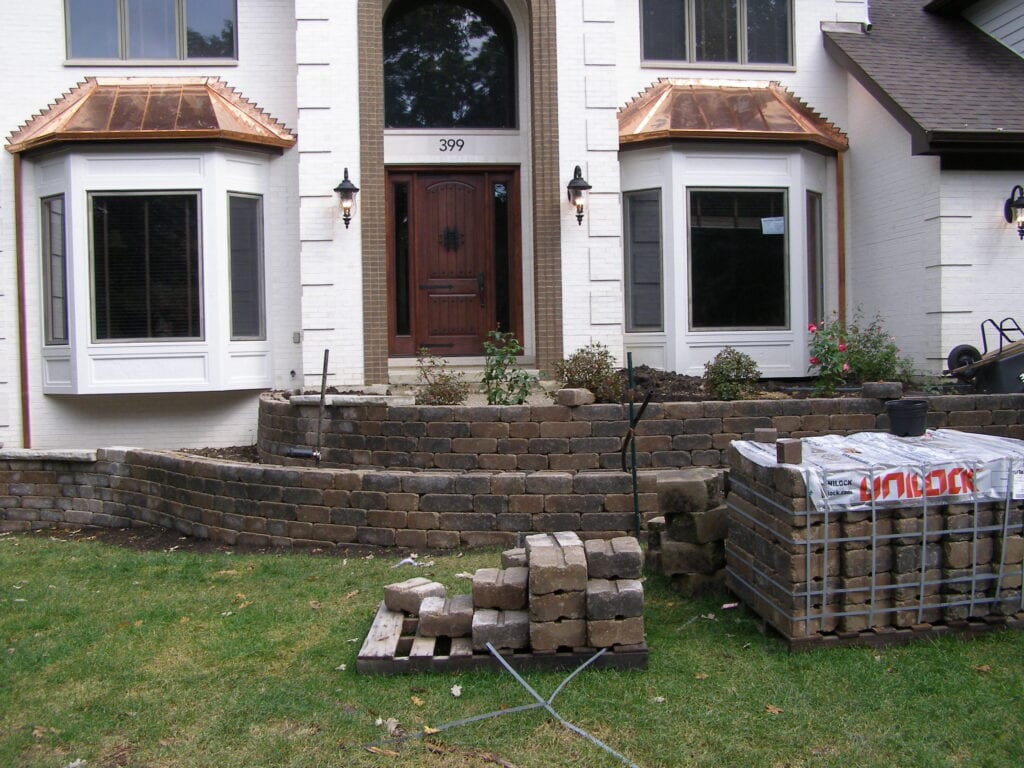 New walls going up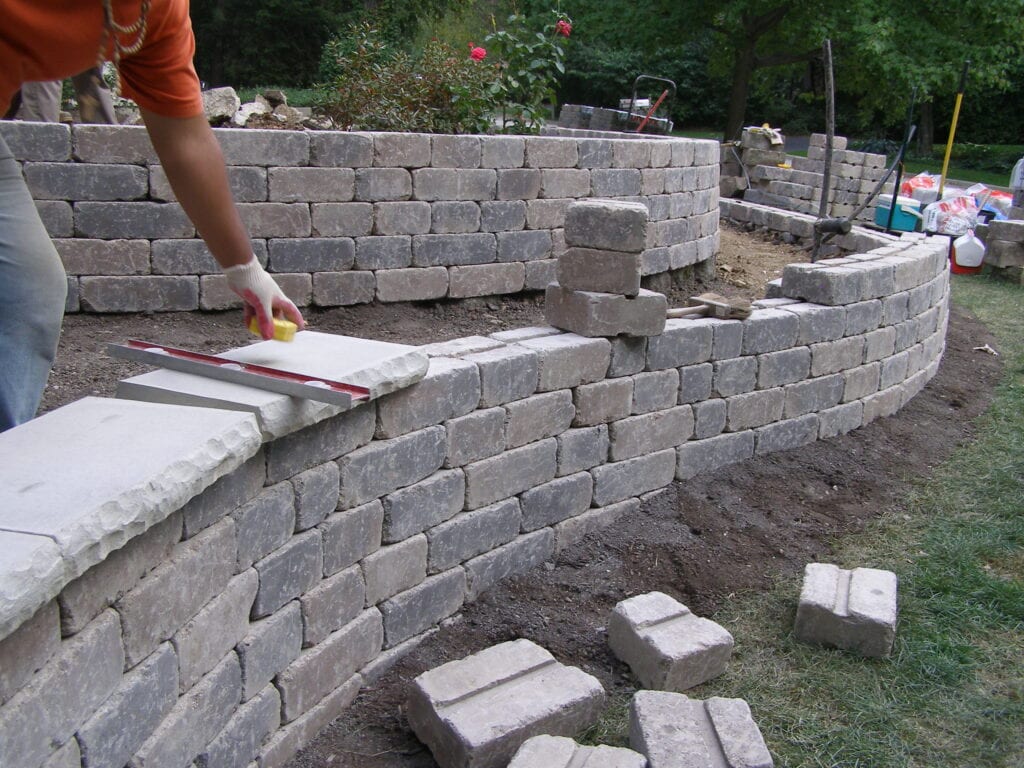 Caps are called Ledegstone (Unilock product)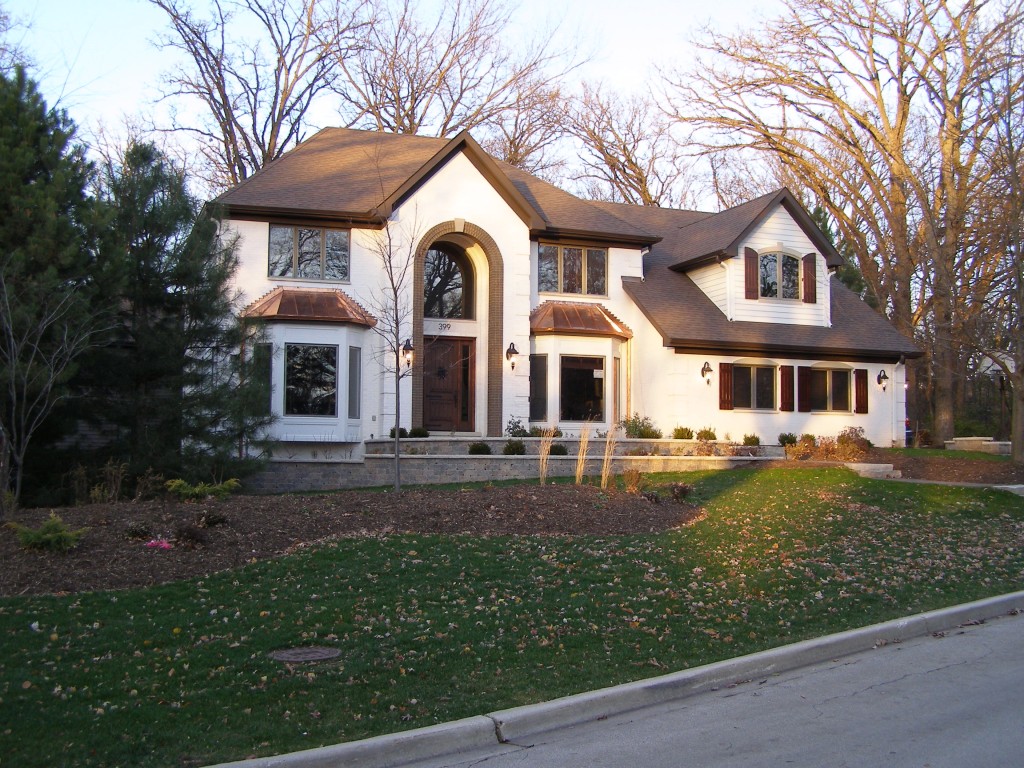 Landscape will fill in w/ time.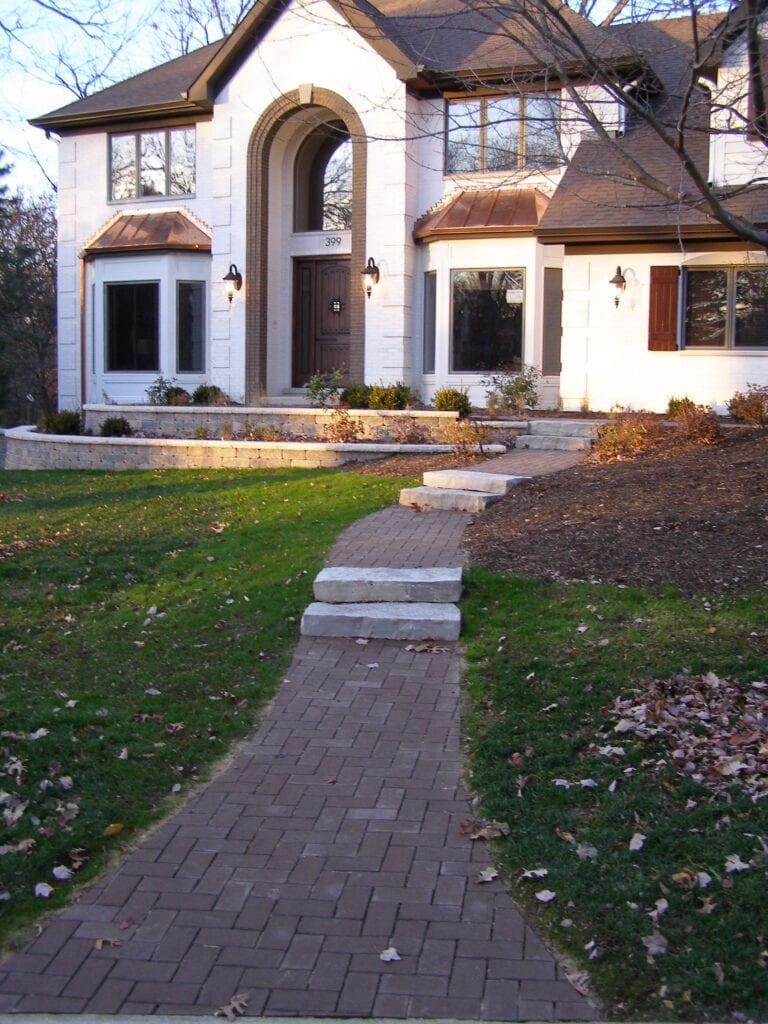 clay paver walk, stone steps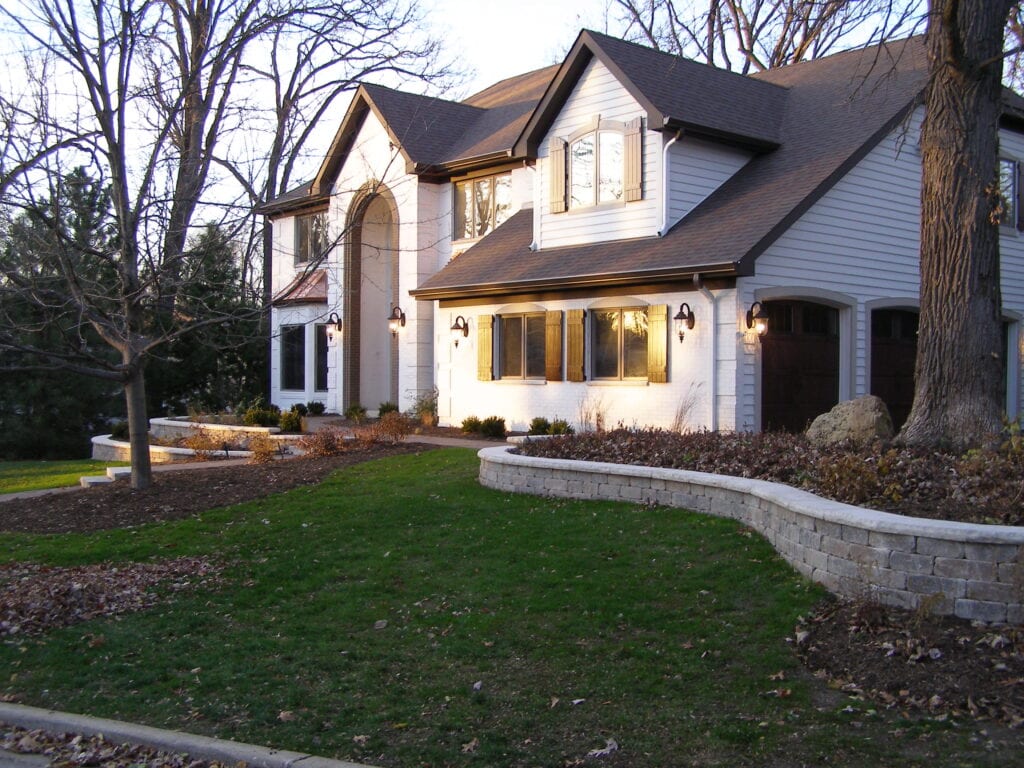 Taking care to preserve burr oak w/ new blocks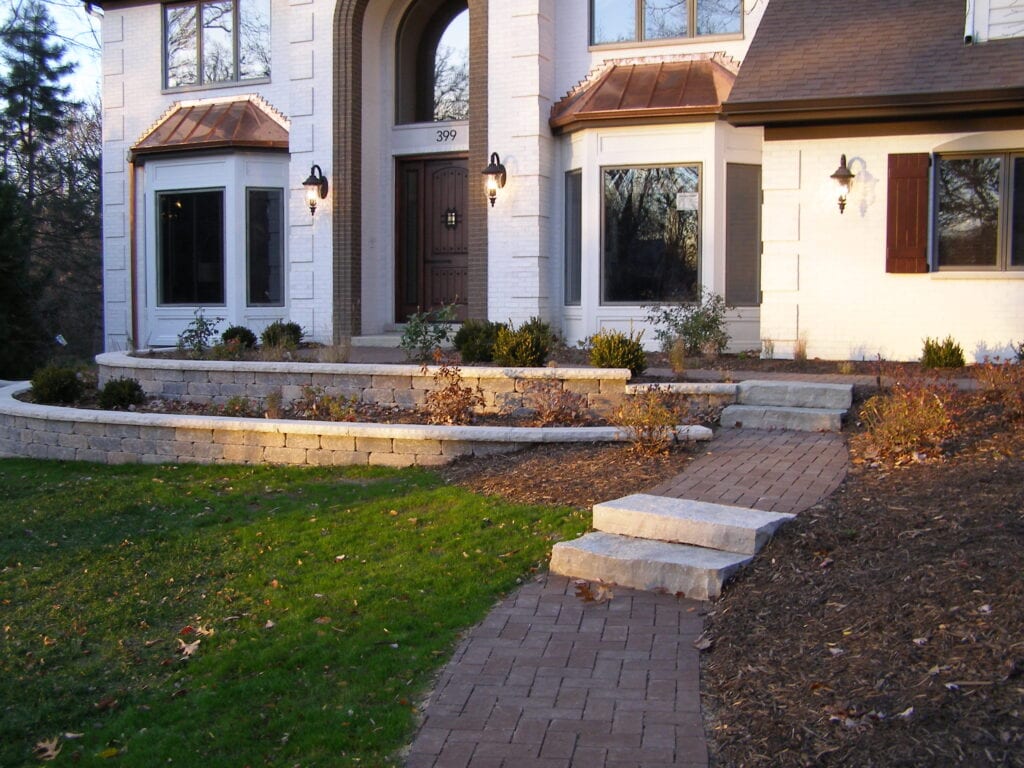 Clay paver walk w/ nat. stone steps