Natural landscapes in Downers Grove Il and the suburban gardens come alive: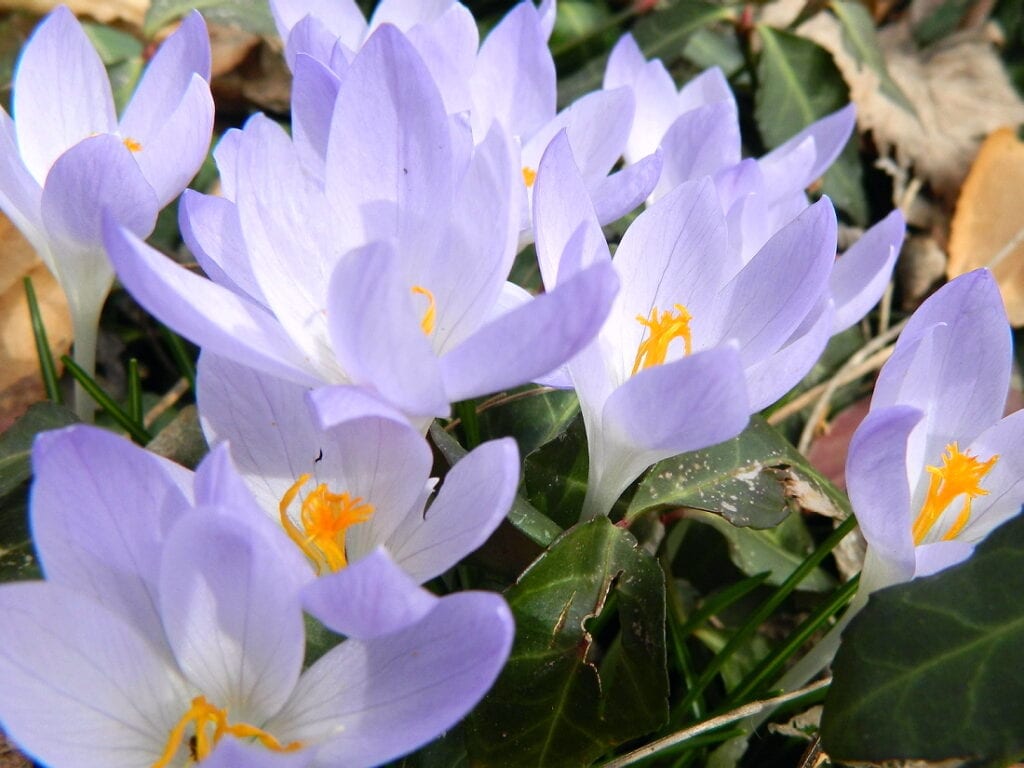 Species crocus bloom quite early, and spread nicely (Oak Brook IL)
Species crocus, spring native wildflowers, daffodils, and aconites: all coming into bloom soon. The snows have finally gone, though there are STILL many areas here that are still frozen, but the bulbs have popped anyway!. The aconites have peaked by now, and the snowdrops are 6″ tall. Daffodils are up but need a warm day to pop. Soon!!!!
Helebores are unfurling: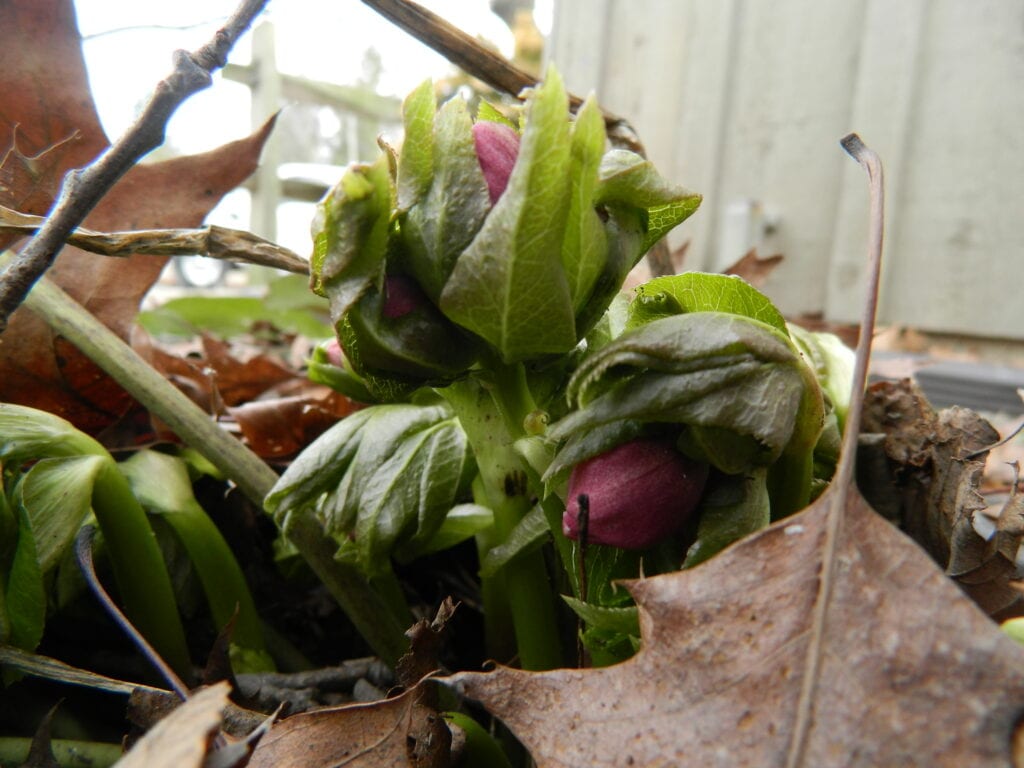 Helebores, also called 'Lenten Rose', right on schedule!