What's in bloom: April ephemerals (Bloodroot) in West Chicago Il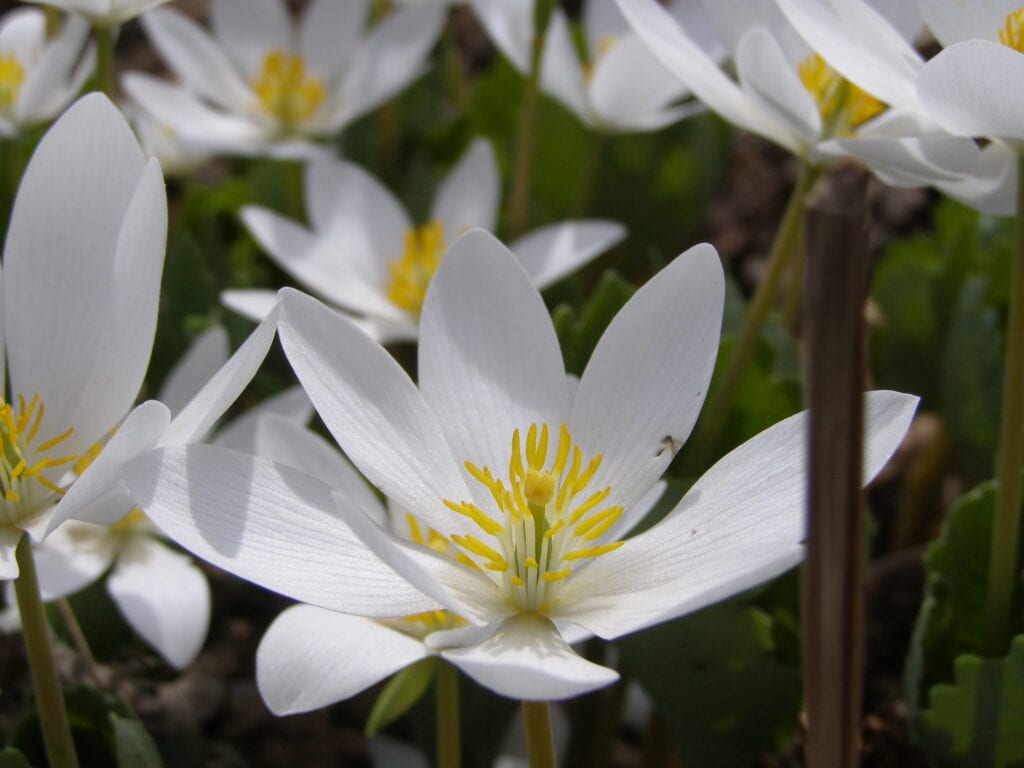 Once thought to have medicinal properties, quite toxic.
Many parts of this fleeting beauty are toxic. The root exudes a red-orange juice, once used for dyes, and the plant was used for many medicinal applications. There is on-going research as to it's possible benefits. Once pollinated – all gone, sometimes in as little as a few days. Great attractant for early pollinators!