Bloodroot: a native of fleeting beauty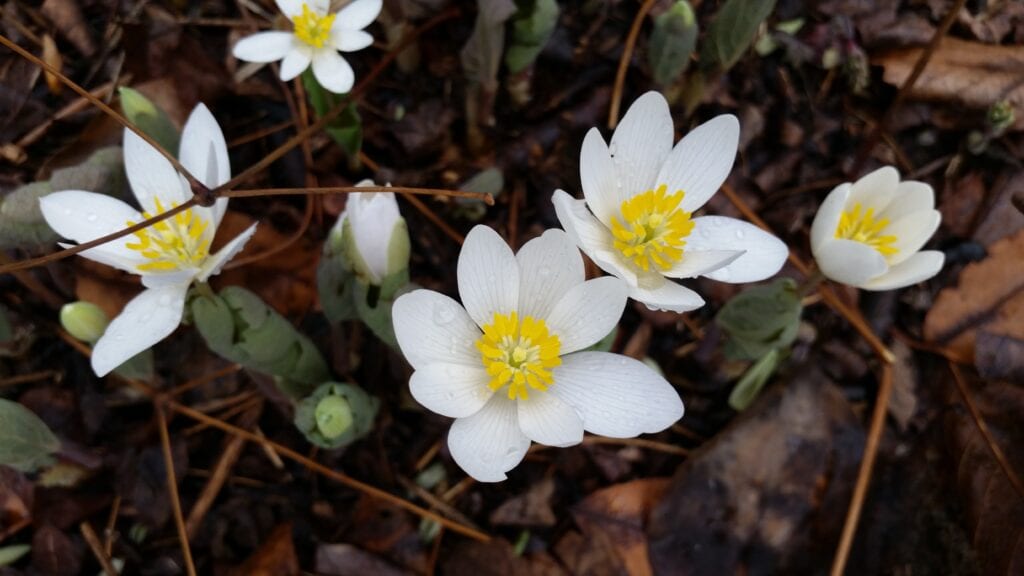 A native wildflower – Bloodroot ( Sanguineria), has a bright daisy like bloom, very short bloom period, but well worth the effort to establish.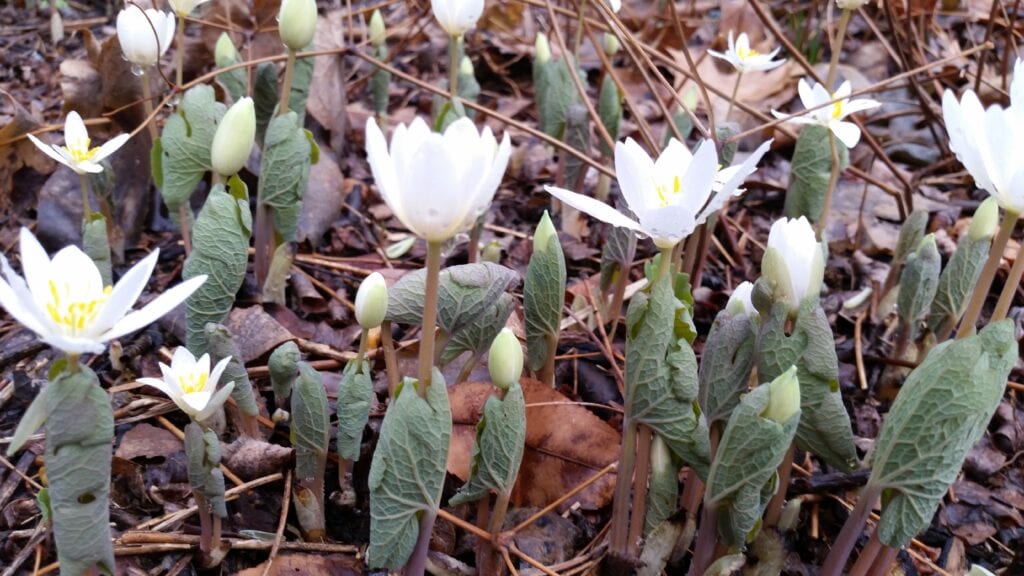 Just emerging native bloodroot, a wonderful addition to the early Shade garden
Native wildflowers – also call 'Spring Ephemerals, inhabit our better quality woodlands, especially oak woodlands, where these fleeting blooms have evolved under the boughs of oaks since the last of the glaciers receded some 10,000 years ago. Their moji is to sprout, bloom, germinate, collect energy for their reserves, and then decline to dormancy: all before the elaves fully emerge above! Whew! Hence the reason to get out into your local oak grove to witness their fleeting beauty!