Native perennials in this West Chicago Landscape. (Mertensia virg., Bluebells)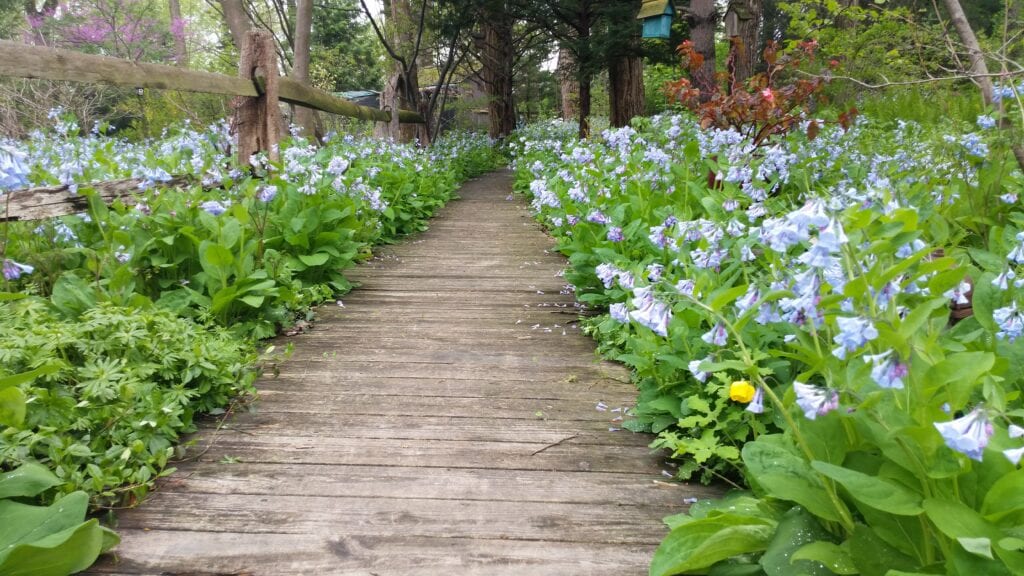 In this wooded garden ….the Bluebells are thriving and in full bloom on Cinco de Mayo 2015, West Chicago Il, 60185.
Native landscapes and pathways made of wood. Seen here in the shade garden. Stone and pavers aee also well suited for a shade garden or native landscape.