White Lady's Slipper Orchid (Cypripedium can.)
Another good year for these rare (threatened status in Ill.) orchids. I've had the uncommon chance to witness two large stands of these beauties in Dupage Co, and two days apart in two diff. areas!
Fond of fens, and calcareous soils, these native orchids were once plentiful. Now, with few remnant prairies, we need to do all we can to protect their health through habitat quality, such as burning, and keeping invasive species at bay. Slow to reproduce, they also tend to get browsed by hungry deer.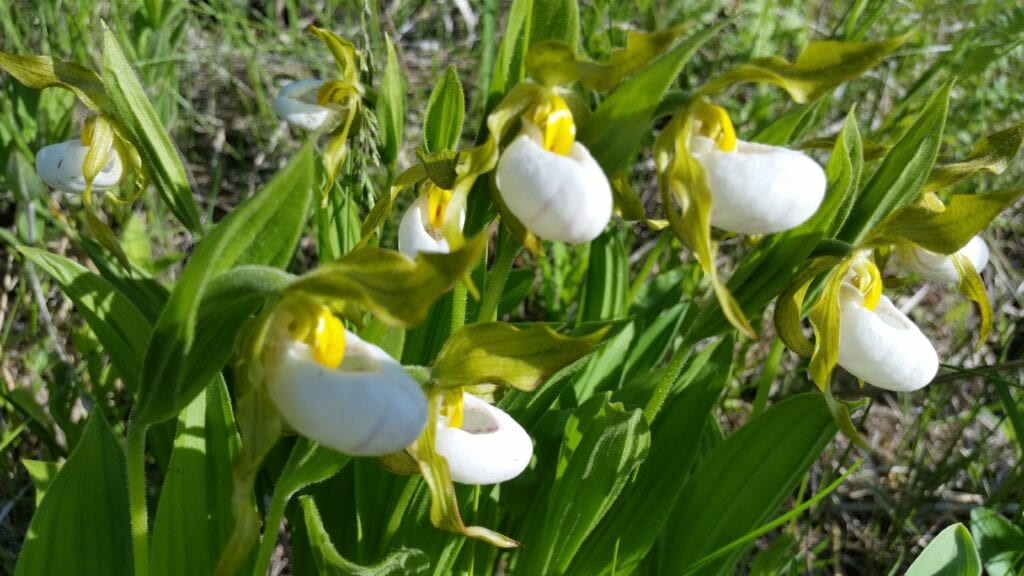 Wheaton native habitats, and landscapes, natural landscapes of the West Chicago area.
Native landscapes of the western suburbs of Chicago are at your fingertips! Do not dig wild orchids. They can be bought from reputable on-line sources.
Call us for landscape design services or for a quote to renovate your existing landscpaes and woodlands.