West Chicago landscapes (a work in progress) with new retaining walls, brick paver (clay) sidewalks, and native and natural cut stone steps.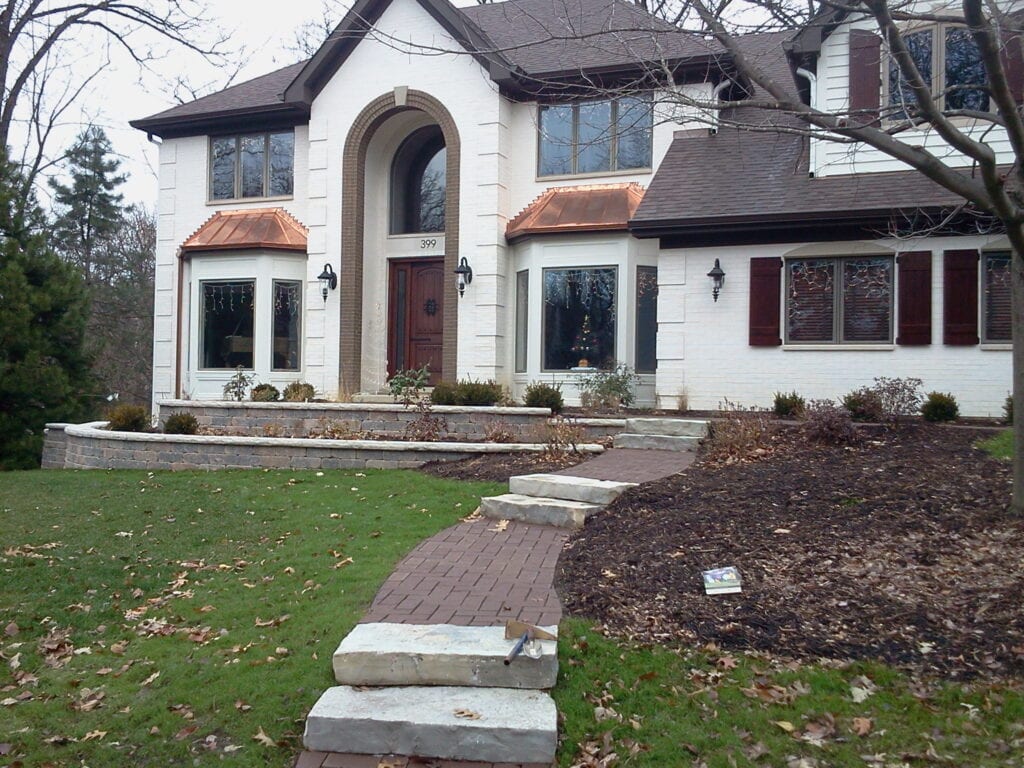 A West Chicago landscape where Max landscape used natural clay pavers, and limestone natural stone steps.
West Chicago landscaper Ed Max designed this natural landscape with new retaining walls, paver walks, steps and new plantings and design.