Buttonbush (a native shrub for wet areas) Oakbrook landscape and wetland seen:
And (as seen here), a butterfly magnet. Cool bloom in summer, drab yellow in fall. Masses in sunnier wets and you're on to something interesting and beneficial to the local pollinators . Landscape with natives, as seen in this Oak Brook landscape  and wetland area.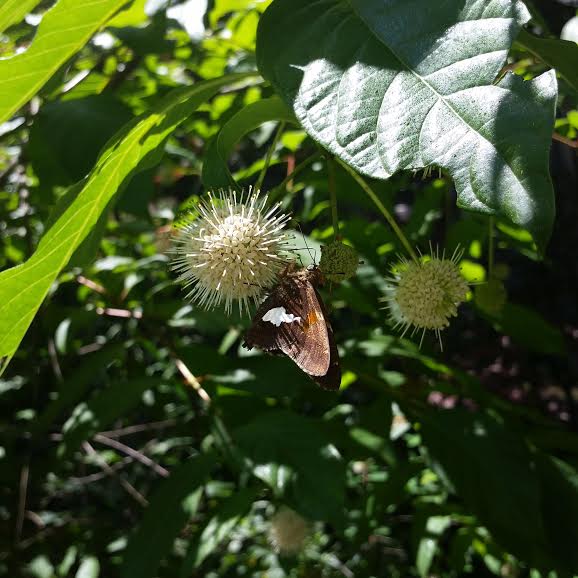 In this Oakbrook landscape project we added wetland tolerant and native species, plus more traditional species- all of which help out the local butterfly and insect populations. Call for a native or Bee garden today!
Contact us soon for a design, or consultation and list of native species for your gardens!