Native species for our native places (like that unsightly border you view out there)
February 11, 2017
/
/
Comments Off

on Native species for our native places (like that unsightly border you view out there)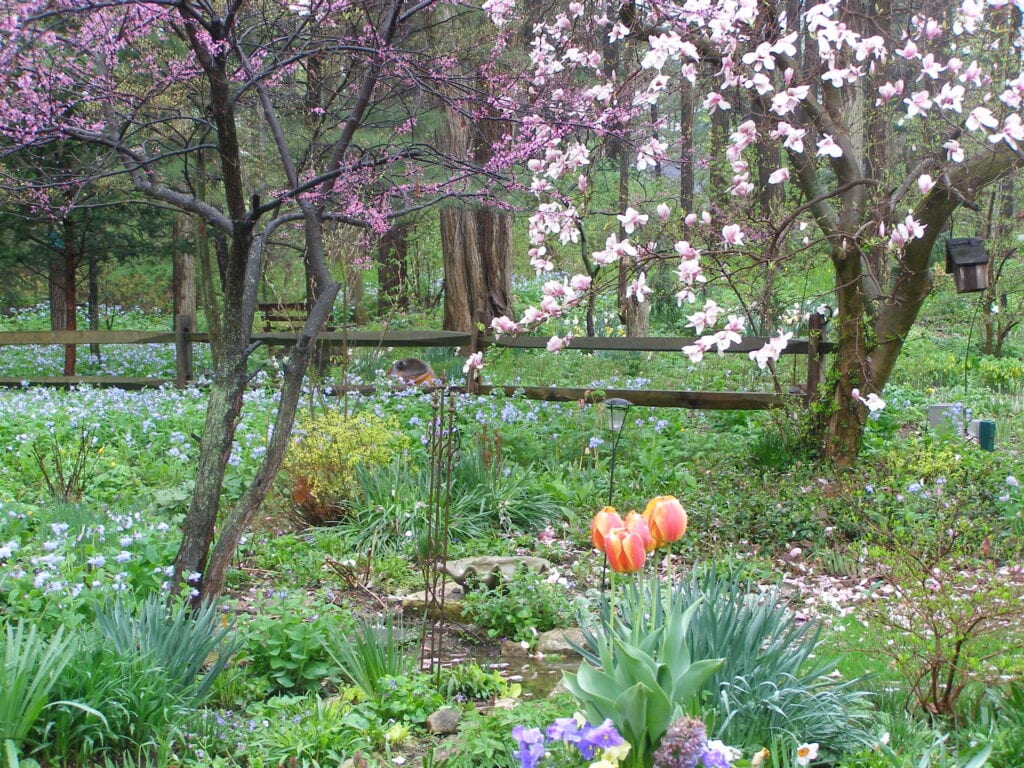 Natural landscapes, with Redbud, bluebells, native plants!
How many borders do we all stare out at that LACK any sort of function or beauty? Suburbia is loaded with nasty untended and overgrown borders between properties. Full of mulberry (origin: China), Buckthorn (origin: Eurasia), Various honeysuckles (Origin: Asia). None of which do anything but cost monies to remove or maintain.
Why not cut it out, plant in something worth looking at, AND benefits the local wildlife such as pollinators and monarchs, song birds etc? As I write the statistics bear out some grim news: monarch populations down 80 -90% in the last 25 years, hundreds of song birds- all on the decline. YOU can help by renovating that border: plant in native shrubs, add a swath of native perennials and prairie species, even add some evergreen for screening (and cover for birds). It's fun, and rewarding! Contact me for a list of native plants, for color, and healthful attributes for the birds and bees! Pictured is a red monarda in this Naperville landscape design.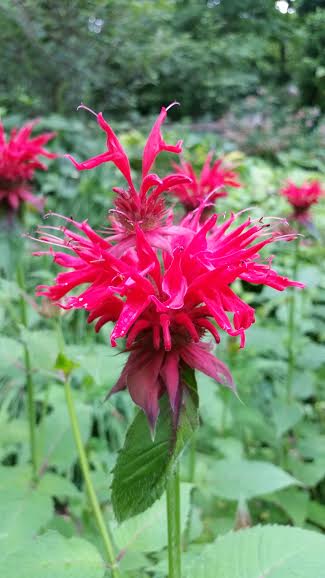 Monarda hybrid (but still a native) is a true magnet for all pollinators, hummingbirds, and butterflys. Plant native species !
Contact us for a list of beneficial trees, shrubs and native perennials for your gardens soon!