Awesome winter landscapes (scenes from the forests and natural areas of Winfield, and West Chicago) …all flocked in snow from the late November 2018 blizzard!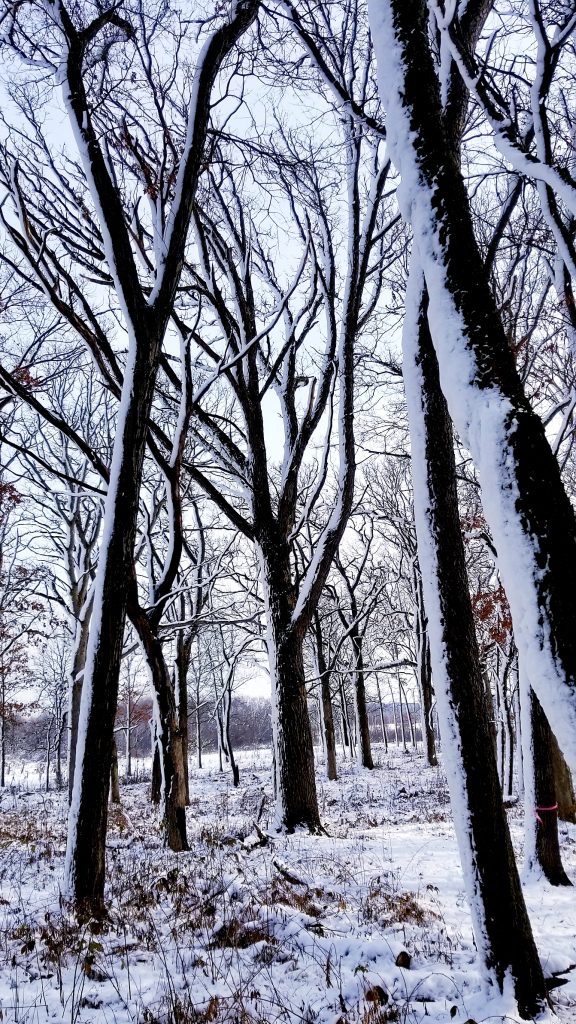 Winfield Mounds F.P. after the blizzard, flocked by snow.
This healthy forest is managed and burned often…." you can see the trees through the woods"…..with few if any invasive honeysuckle or buckthorn!