The newest Illinois state champion tree: the lg. 200 year old Cottonwood near Byron Il. (plus the previous state champ…the giant bald cypress of the Shawnee, est to be nearly 1250 yrs old)
January 3, 2019
/
/
Comments Off

on The newest Illinois state champion tree: the lg. 200 year old Cottonwood near Byron Il. (plus the previous state champ…the giant bald cypress of the Shawnee, est to be nearly 1250 yrs old)
The Champ- a huge, two-stemmed Cottonwood (Champ trees are determined by their height, trunk circumference, and crown spread (points x 3 categories) which totals to make this giant the largest tree in the state of Illinois.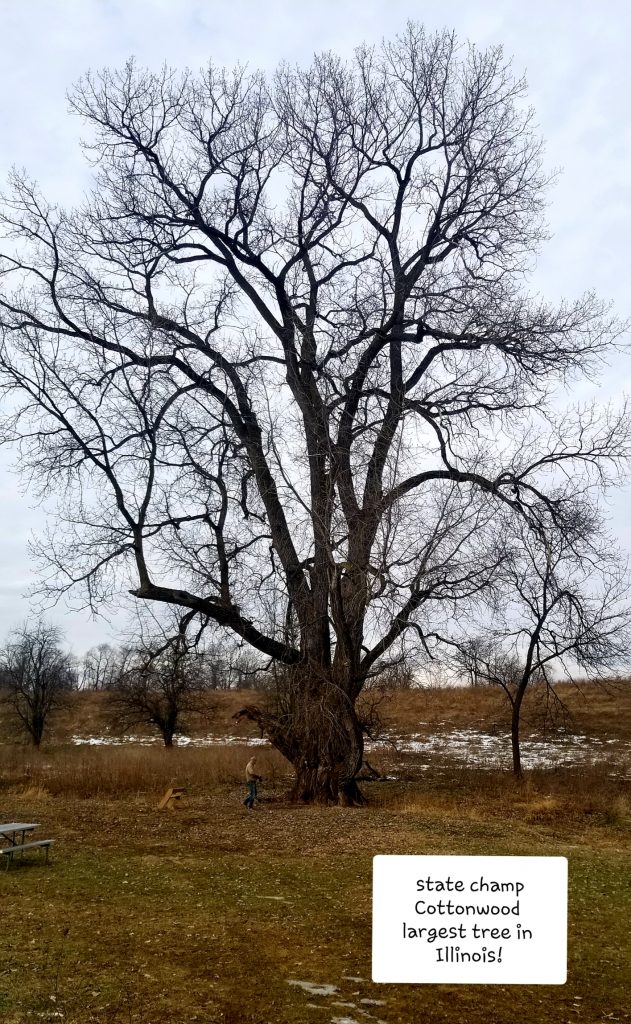 Quite a giant; situated in a protected valley, near gravel prairies, and wind swept hilltops. An easy trip from the Chicagoland area. That's me, Perspective: That's me, Ed, in the pic….and Im 6ft 4″.
Cottonwoods (Populus Deltoides) can grow to enormous size and usually the tallest trees of the urban forests and wilderness areas of the Chicagoland region. Perching birds (eagles, hawks, owls) can often be seen in tall cottonwoods as they are great vantage points for spying prey, and awesome roosts!
Fond of water, they are usually found along stream beds or low-lying areas that rarely dry. Also found in the arroyos of the SW, and the wetlands of the east….a vast territory for this species.
New clones of cottonwood can be found for sale, though usually male, so as not to create the dreaded 'cotton' plumes of summer.
Discovered a few years ago, near the Bald Hill Prairie thus knocking out the Cache river Bald Cypress (seen below) ….another serious giant, found in the watery backwaters in the Cache (the everglades of the north) in the Shawnee N.F..
The Cache swamps are the northerly- most naturally occuring wetlands containing bald cypress and tupelo in North America. Taxodium can be found all the way to the keys in So. Florida, and along the gulf. Their range can be extended north into southern Wisconsin if placed in the right conditions.
In the Chicagoland area; cypress are popular as street trees, landscape specimens and a great tree for wet areas.
They can grow for a millenia!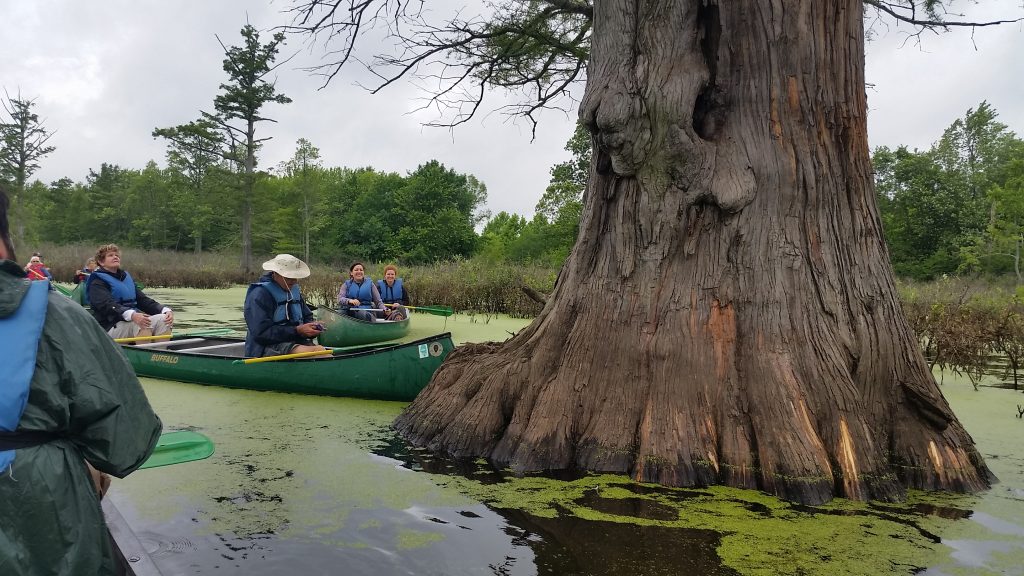 State champ bald cypress Il, 36 ft circ. 1200 yr old! Seen here with some from the Illinois Native Plant Society Annual gathering in 2016.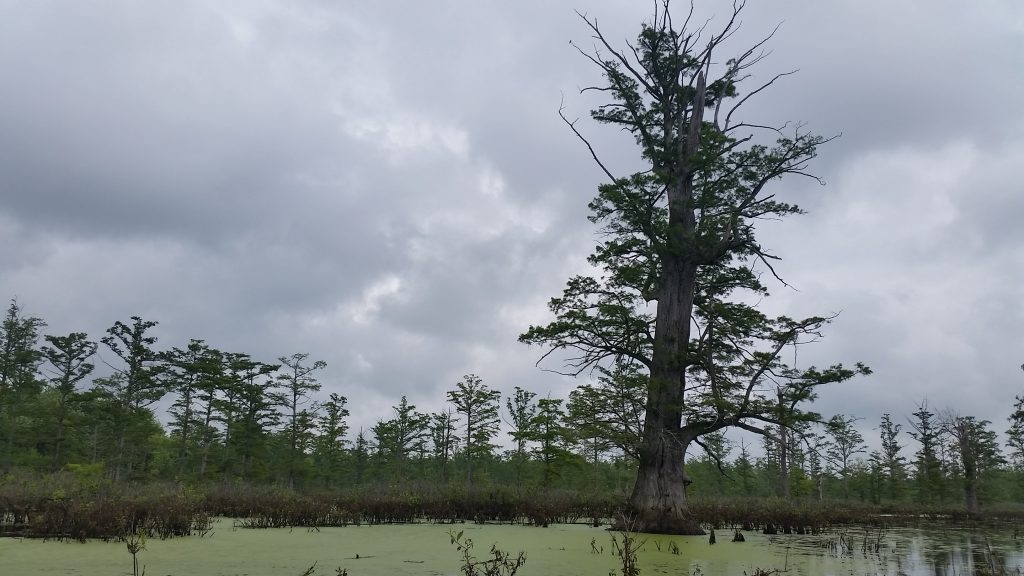 If you've never seen or been in the lower Cache river in far southern Il, you must go.. Its unreal- so many huge and ancient trees, right here in Illinois. Who knew?
Part of the Shawnee Nat'l Forest.