The importance of the mighty magnificant oak!
January 29, 2021
/
/
Comments Off

on The importance of the mighty magnificant oak!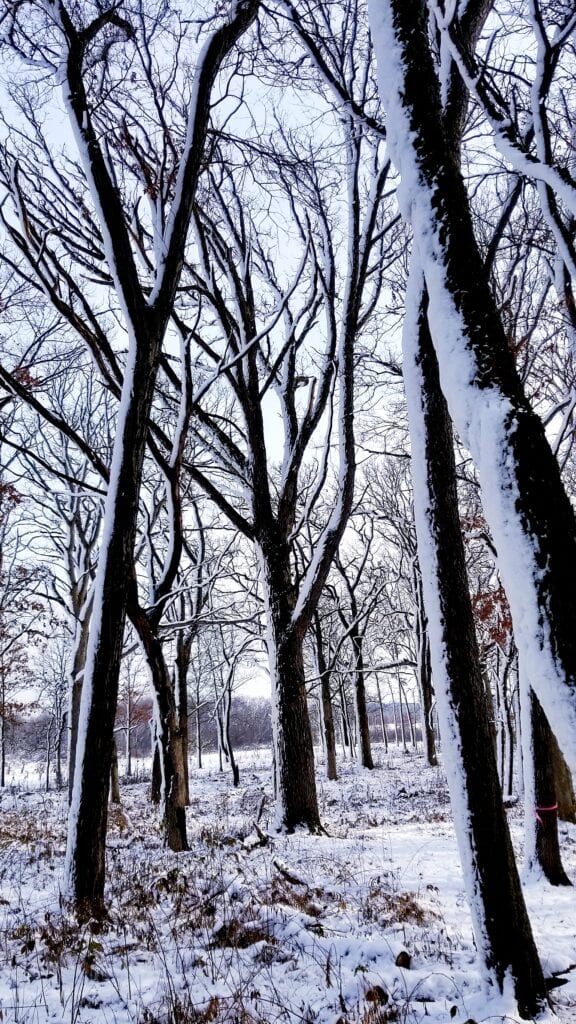 One of our keystone species; the mighty and dramatic oak – seen here in a local DuPage Forest Preserve in winter. It cant get any more dramatic! Consider the services provided by the native oaks of our area (primarily the Bur, White and Red oaks): most oaks offers some form of shelter and or food to over 20,000 different species (both above and below ground)! A truly staggering number, and growing.
The oak is also a durable tree, and as things continue to heat up and perhaps get drier- the oak will be an important species relating to climate change.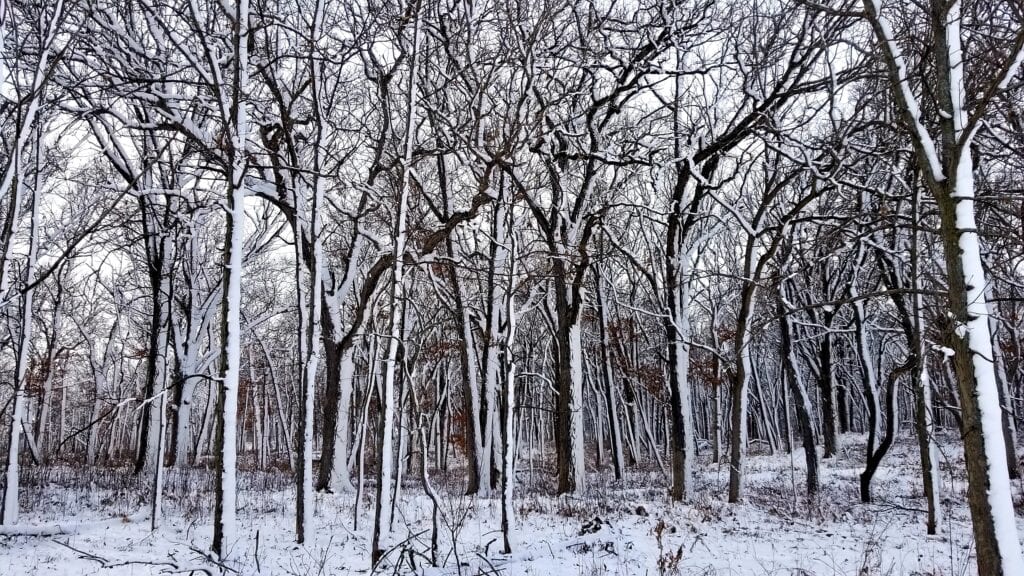 The oak is fairly resilient to change and there is more interest in planting more oak and other hardwoods- not only in suburbia, but in our open spaces where the remnant oak populations remain, but are dwindling. Native populations have seen little or no increase in seedling development- – a worrying sign Invasive species play a significant role here.
So its up to us to introduce them in to the right areas for future generations to appreciate! If you can, get out and hike amongst them…. and enjoy the oak woodlands we have left. And IF you are in need of a new tree for the landscape, then consider an oak – if you have the space. Contact Ed Max, certified arborist and oak specialist to discuss more. Or if you are in need of woodland restorations, we do that as well.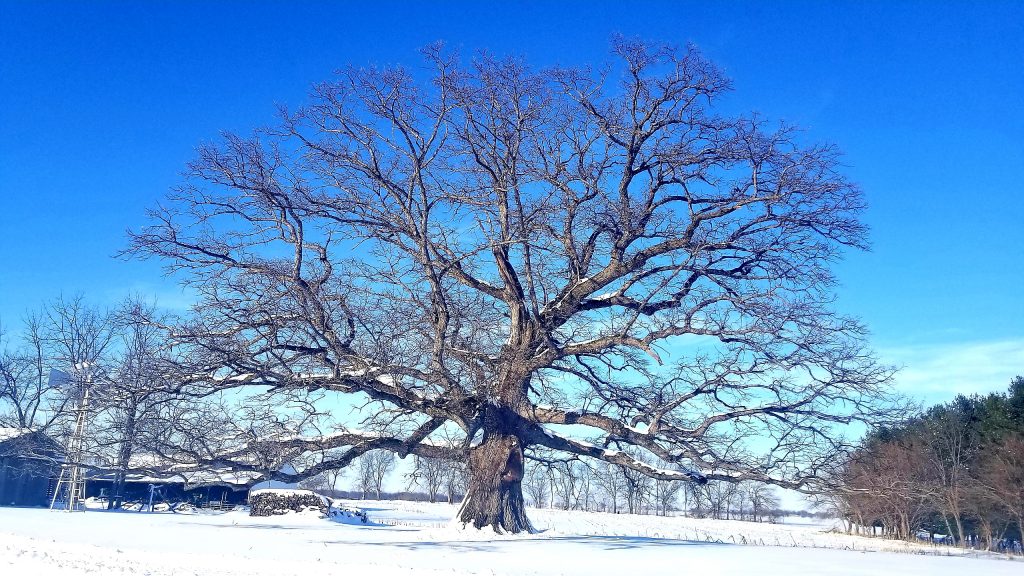 We plant hardwoods and ornamentals too along with oak trees in the wooded landscapes of Glen Ellyn to the Garden designs of Oak Park, to the shade gardens of Oakbrook, and native gardens of St. Charles Il. and rain gardens of Naperville.