Native trees of Illinois: The Famous White oak of McNab Illinois. The State Champion oak tree – and what a tree it is!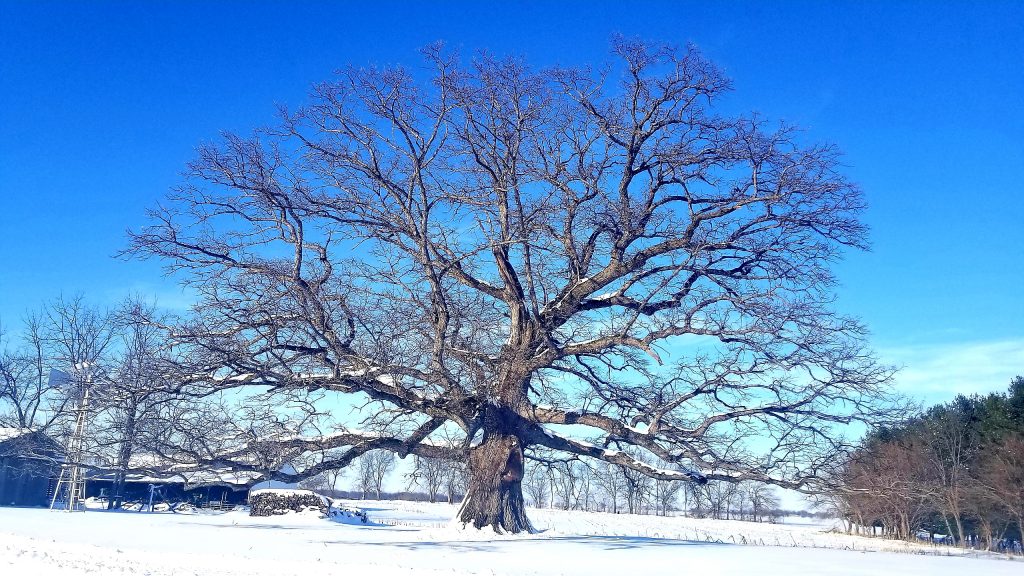 An incredible specimen. And the photo does not do justice. This White Oak (native to Illinois and the Midwest ) is the largest of its species,
nearly 120 ft across!
The white oak is a durable oak, and can grow to immense size as
seen here. White oak or Quercus alba has a small acorn, and helps
to support 100's of species ; from mammals to fungi, to insects.
And important species that we should be using much more in our
urban and suburban landscapes, where space allows.
A species for the future:
As the climate continues to warm, the White oak may be a suitable landscape tree (native to the south), able to tolerate a tougher, drier, warmer climate going forward.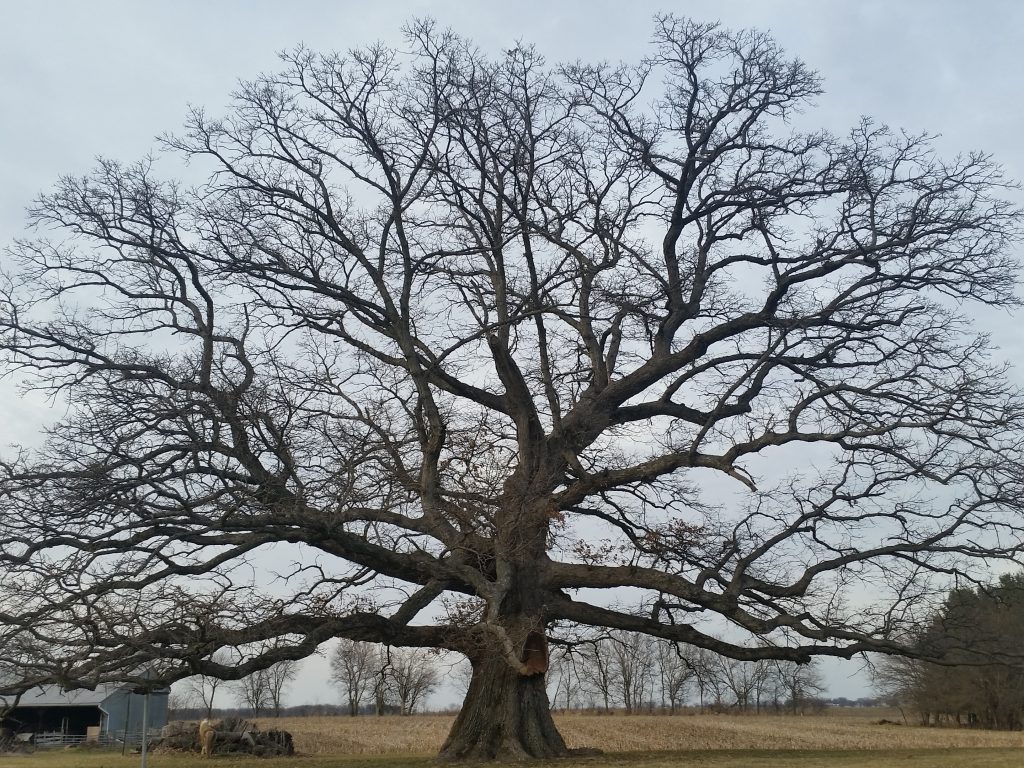 Plant an oak today! Call Arborist Ed Max to set up a consultation on caring for your oaks, or for installing a few new red, bur or white oak, in your landscapes.