Witch-hazels: an overlooked shrub group
March 31, 2019
/
/
Comments Off

on Witch-hazels: an overlooked shrub group
The Witch-hazels are a fascinating group belonging to the family Hammemalis: found on several continents including North America with the fall blooming Hammemalis virginiana and the vernalis, a spring bloomer, both having a slight fragrance, both native to Illinois.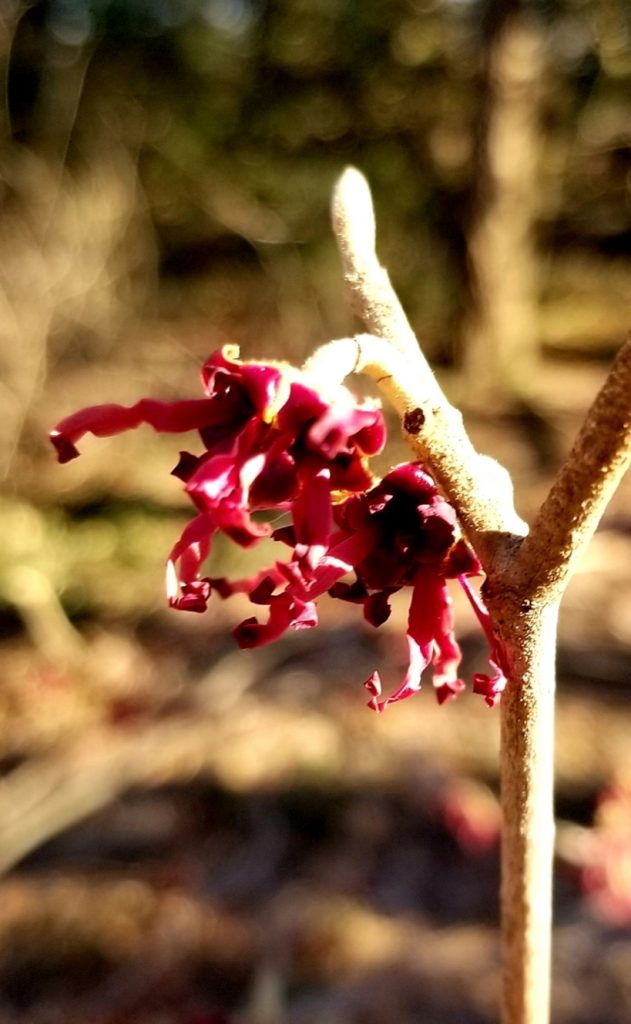 A purple flowering type., seen in mid March.
Photos here of blooms from plants at the Missouri Botanical Gardens and their extensive collection of Asian cross hybruds and a few cultivars from my own gardens here is West Chicago. . A fantastic and overlooked shrub group, with winter blooms, and fantrasitc fall colors. And an ideal plant for shade gardens and woodland setting, as they are understory species. Pollinators appreciate them as well!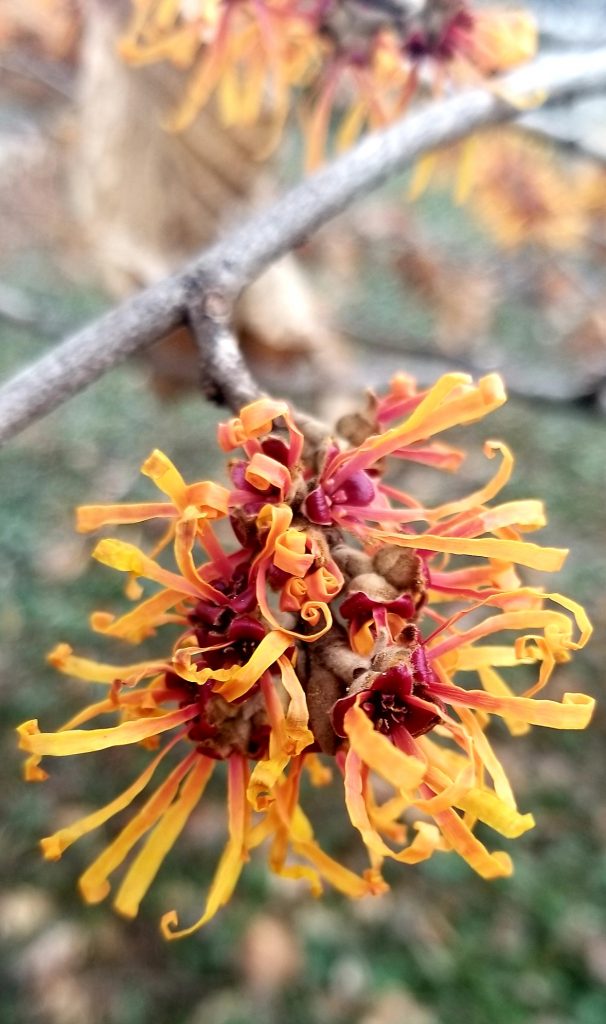 Missouri Botanical Gardens Witch-hazel collections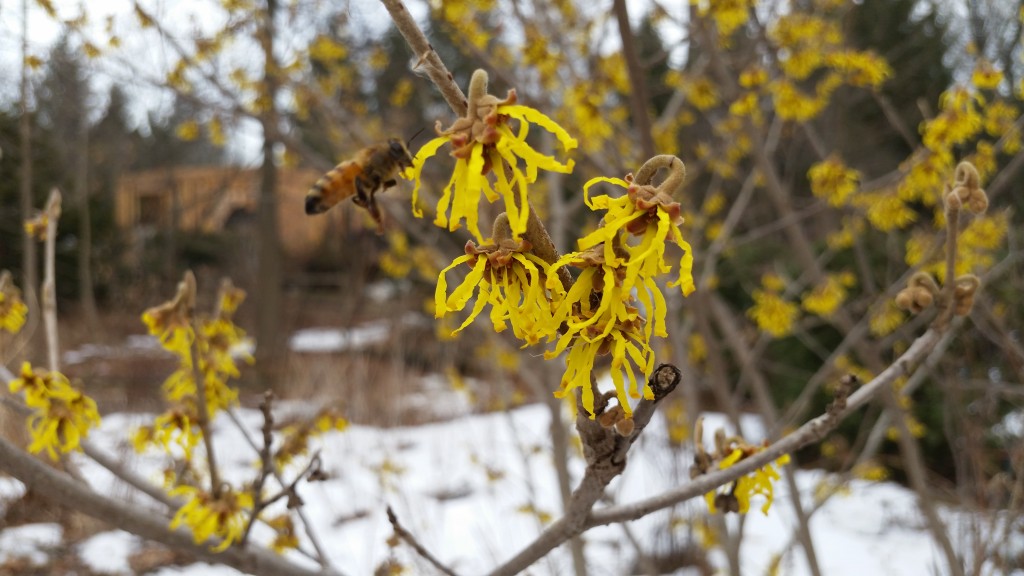 Native and ornamental witchhazels attract pollinators, especially important early in the season- as seen in this colorful landscape in West Chicago Wheaton area, see the hungry honeybee here. On March 12th.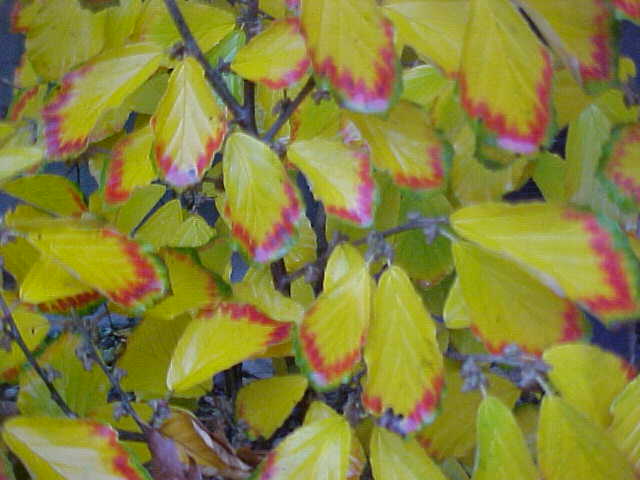 Wonderful fall colors, with bright yellow blooms in winter!
If you have that shade are and need a garden redo, now is the time to go!
Landscape designs , woodland gardens, native species use, shade beds.